Oled is one of the great inventions of the LG, and because of its Sleek body and Incredible features, it has always been confusing, Whether you need a Soundbar for your LG Oled TV or not.
The answer is very simple, It depends upon the model of the Oled TV. In some cases, you really don't need a soundbar because the audio frequency of your TV is already amazing. However, in some models, Having a soundbar is the need of the hour to get clear and loud sound.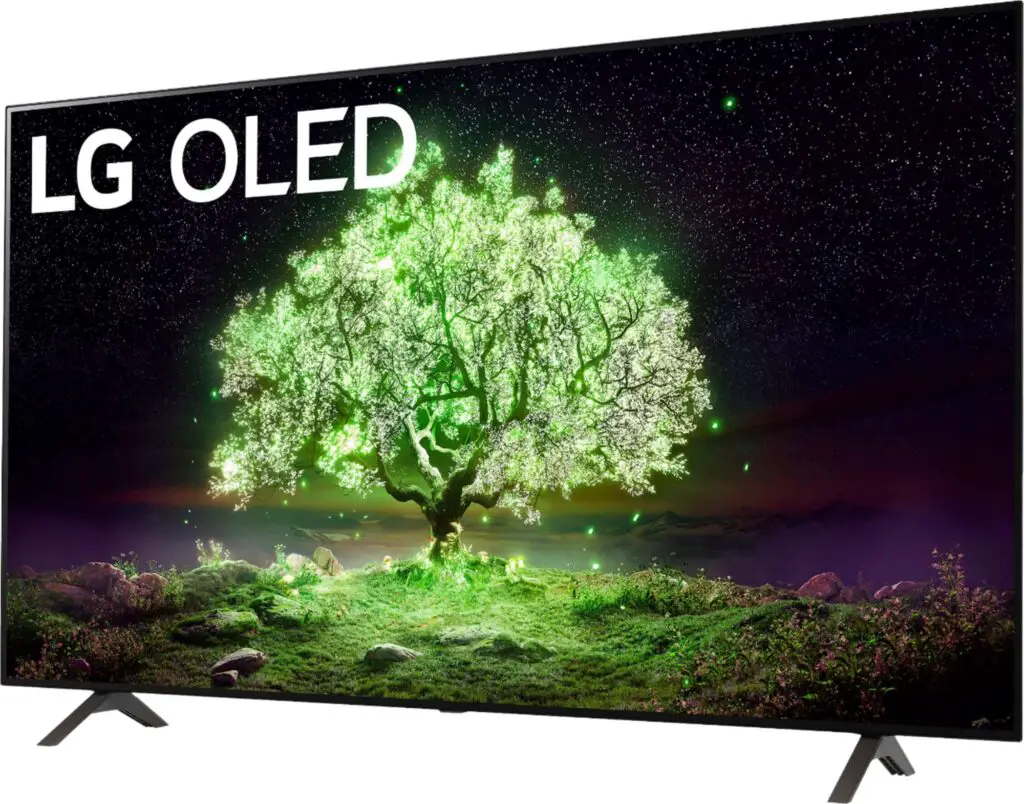 Let me elaborate on these factors a bit more for the ease of you guys, So Read On till the End of this overview!
Some Incredible Audio Facts About The LG Oled TV – Let's Take Analysis!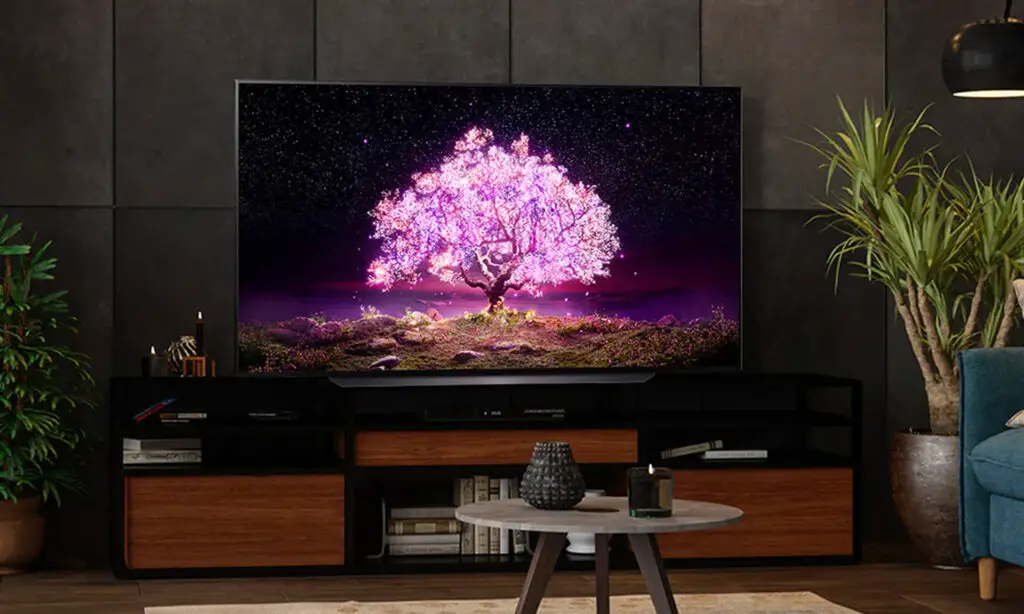 One of the most important sound effects of the LG OLED TVs is that, they deliver immersive audio experiences that complement their stunning visuals.
Advanced audio technologies like Dolby Atmos and DTS:X are supported, creating a (3D) Three-Dimensional sound field.
The built-in speakers of LG OLED TVs provide next-level clarity. Plus, Dialogue clarity is also prioritized by this TV to ensure that conversations are fully crisp and intelligible.
Another thing about this device is that The LG OLED TVs can be connected to External speakers or Soundbars to further enhance the audio experience. 
LG OLED TVs offer a Wide Frequency Range, capturing both low bass tones and high-frequency details.
Last but not least, Virtual Surround Sound technologies create a cinematic audio atmosphere, making movies and shows more immersive.
So, These are the amazing features and specifications of LG OLED TVs that you can have in almost every model of the TV. But keep in mind that all these specs after all depend upon the age and model of the Oled. 
Few Best Versions Of The OLEDs includes LG C1 and LG C2 Oled soundbars where you can have all these features along with other ones. Explore These Hidden Specs Of LG C1 &C2 OLED TVs!
Is It Compulsory To Add A Soundbar With The Oled TV? – Take A Look Here!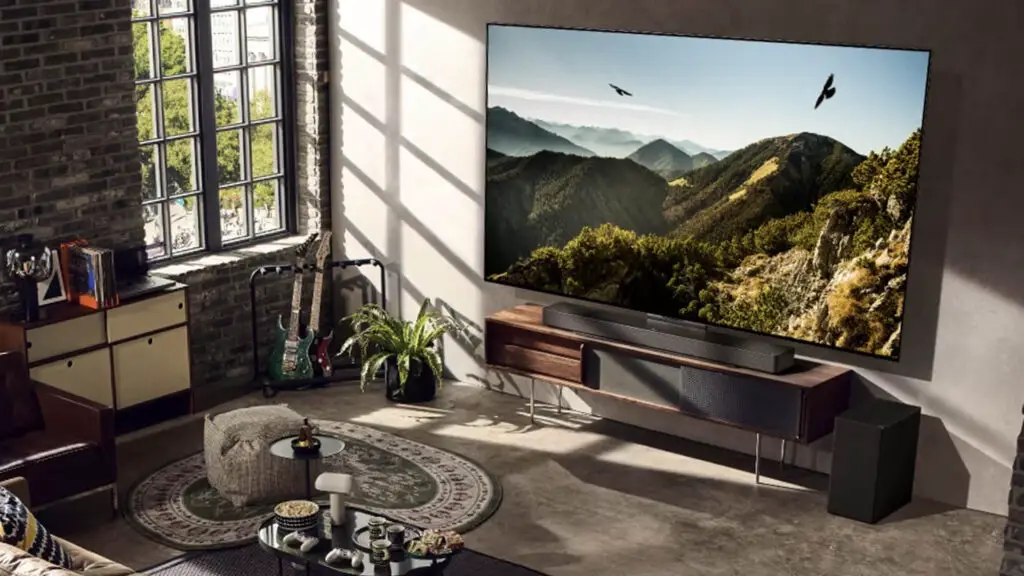 No! It is not necessary to have a sound bar along with your LG Oled TV until you are looking for a proper home theater system and loud, clear audio from your setup. 
Furthermore, it mainly depends on the model of that specific LED. If you got a TV in which the audio frequency is too low and is not worthwhile, then it is needed to add a soundbar into it so that you will have high-frequency sound. 
However, if the specs of your TV are next level and amazing then you may not need any rear speaker along with it. Generally, LG OLED TVs offer a wide range of sound frequencies, typically covering the audible range of 20 Hz to 20,000 Hz (20 kHz). 
So, do manual research and see in which range does the audio frequency of your TV lies and then consider a soundbar accordingly. 
A win-win tip here is to get the LG soundbar if you are interested in buying a sound system for your LG Oled TV so that you can explore so many advanced features with it.
Now, Read This Discussion over this Forum-based Website for more In-Depth details and Ideas about this process.
Explaining, When Would You Need A Soundbar For Your Oled TV? – Must Read This!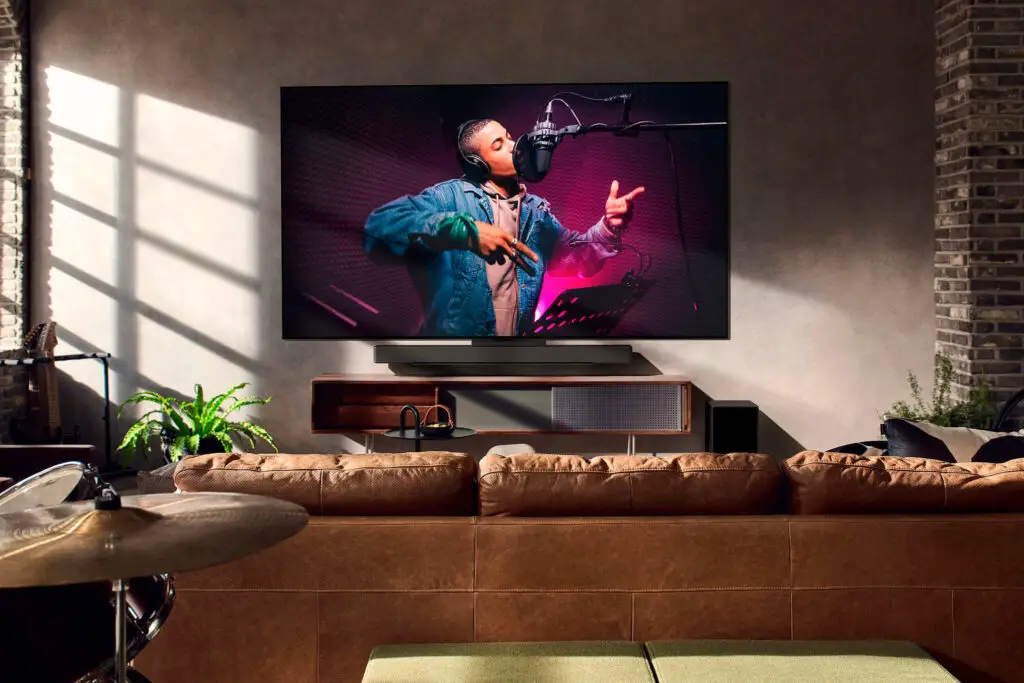 Taking root to the other side of the discussion about the need for the Soundbar with OLED TV. One instance where you would need a soundbar is, 
No doubt OLED displays excel in delivering vibrant colours and deep blacks, but their built-in speakers are not providing an excellent level of audio performance. 
And If you are a high-frequency audio lover and want a full theatre setup in your home, then you can add Soundbar, Subwoofer, and Rear speakers to the list for the next-level experience. 
Furthermore, if you have an old-fashioned version of the Oled TV in which the audio output range is not good enough and you'll get faint, inefficient output audio.
Additionally, a soundbar can significantly enhance dialogue clarity, ensuring that important conversations and details are not overshadowed by background noise or music. 
That's why By adding a soundbar to your OLED TV setup, you can enjoy a more immersive and engaging audio experience that perfectly complements the stunning visuals. 
But the question arises, which LG soundbar will proceed amazingly with Oled TV? So, let's find it's answer!
Which Type Of Soundbar Will Be Best For LG OLED TV? – In Case You're Looking For A Compatible Setup!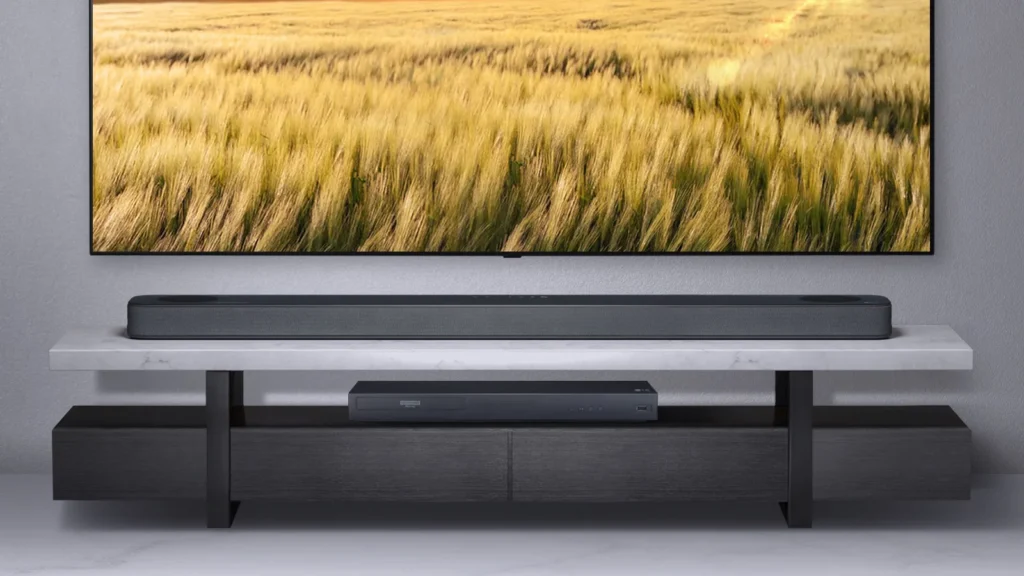 We all know that having different devices from the Same brand will give you so many benefits like controlling multiple functions in both devices with one remote and much more. 
That's why We have compiled some of the Best editions of the LG Soundbar for the ease of you guys to get an amazing and booming sound experience in your home. So, Are you ready for this piece of information? Let's dive into it then!
LG SN9Y Soundbar:
One of the Best compatible and astonishing pair of the LG Home Theater system includes the LG SN9Y Soundbar with the LG Oled TV. 
Basically, it is a high-performance audio companion designed to enhance the sound system with its 5.1.2-channel configuration and Dolby Atmos support. 
So, it'll be a great pair to take place. For further details about this product of the LG, make sure to click the link we have inserted here.
The next best pair you can make is with the LG SP7R 7.1 sound bar. Which is a great soundbar with a 7.1 channel audio system. 
Because of it's immersive channel system, it offers powerful anf high bass sound quality, making it an ideal companion for LG OLED TVs. 
For exploring more features and specs about this Soundbar, Feel free to redirect to another page full of it's details by just clicking here.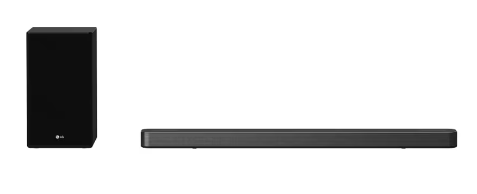 Here is one more amazing piece of the LG Soundbar that'll definately connect with your OLED TV  and will give you guys a powerful amplifying sound. 
With various connectivity options, it can easily be connected to compatible devices, including LG OLED TVs. Want to know these connecting options? Let's navigate to the Review of SPD75A! 
Last but not least, LG SN4A sound bar is also a part of this pairing game. You can connect your LG TV with it easily and can enjoy so many outstanding audio effects from this setup. 
Furthermore, the plus point of this soundbar is that, It is really Budget friendly edition in the world of the LG Soundbars with bunch of characteristics. 
Go and Click the inseretd link to take an in-depth overview of LG SN4A and See how is it compatible with the LG OLED TV.
Hope So, you're taking analysis of these amazing LG Soundbars to connect them with the LG OLED TV in order to enjoy high sound effect from your system. 
Now, Read On to explore the easy steps to connect any of these LG Soundbar with the OLED TV!
How To Connect The LG Oled TV With The LG Soundbar? – Step-By-Step Guidelines For The Beginners!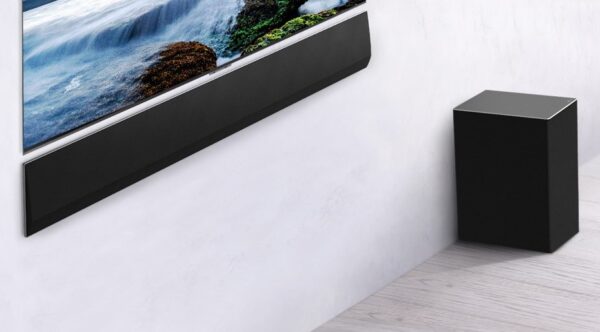 First Of All, Check The Available Ports:
Look at the back of both your LG OLED TV and LG soundbar to identify the available ports. Common options include HDMI, optical, and Bluetooth.
Now Select The Right Connection System:
Selecting a right pairing system means to choose whether and HDMI (ARC/e-ARC), Optical, or Wireless-Bluetoth connection. You can do this by checking the manuals of your device or by simply checking the ports as we have mentioned above.
Build This Chosen Connection Properly:
The Thing to which you have to pay attention after considering the way to connect LG Soundbar and LG OLED TV. If you are trying to make HDMI connection,
Then, Connect one end of an HDMI cable to the HDMI ARC (Audio Return Channel) port on the TV.
Connect the other end of the HDMI cable to the HDMI ARC port on the soundbar. Make sure it is labeled as HDMI ARC.
And in order to create the Optical connection;
Try to Connect one end of an optical cable to the optical audio output port on the TV.
Connect the other end of the optical cable to the optical audio input port on the soundbar.
Plus, In case of the Wireless – Bluetooth connection;
You have to Ensure that both the TV and soundbar have Bluetooth capabilities.
On the TV, navigate to the settings menu and activate the Bluetooth feature.
Put the soundbar in pairing mode (refer to the soundbar's user manual for instructions).
On the TV, search for available Bluetooth devices and select the soundbar from the list.
Next, Set The Soundbar As The Audio Output Device:
Fluctuate some of the settings on both the TV and the Soundbar. On the TV's settings menu, locate the "audio output settings" and select the LG soundbar as the audio output device.
Lastly, Test the connection: 
Now, check the connection you have made, whether it is successful or not. Just Play audio or video content on the TV to verify that the sound is coming through the LG soundbar.
And Wala! You have finally connected the LG OLED TV with the LG Soundbar. Now get reasy for the fanstastic and bunch of extra features and characteristics. Watch This Youtube video also for getting the Visual Understanding about this process.
Frequently Asked Questions:
Can We Connect The LG OLED TV With Sonos Soundbars?
Yes! it is possible to connect an LG OLED TV with Sonos soundbars. In fact, Sonos soundbars offer various incredible connectivity options, including HDMI ARC and optical, allowing you to easily integrate them with your LG OLED TV for an enhanced audio experience.
Do I Need To Change The LG Oled Tv's Settings While Using A Soundbar?
Absolutely! When using a soundbar with your LG OLED TV, you may need to adjust the TV's audio settings as we have discussed above. 
Because, This will selectthe soundbar as the audio output device and thus you can adjust volume control settings to ensure optimal audio performance.
Are Polk Soundbars Compatible With The LG OLED TV?
Yes! Polk soundbars are also compatible with the Oled LG TVs and can connect with them to shine up it's audio features along with this Bar. Especially, The Polk Audio MagniFi Max with the LG OLED TV is the best sound system pair. 
Summarizing The Data We Have Discussed:
In a short answer of the question, Does LG OLED TV Needs A Soundbar?
If the model of your O-LED is fresh new, then you don't necessary need a separate soundbar for it. But in case you have an old version of this TV, you might need a Soundbar to increase the output and clarify the dialouges while broadcasting.
So, it's all up to you! Must use the links we've inserted here for better experience with your Home Theater System.