Imagine you are enjoying your party, and suddenly you see your soundbar is no longer connected. Pretty annoying, huh? Here S-Protection comes into action!
S-Protection on your LG Soundbar means Shut-Down Protection. It kicks in when there's a risk of damage, like overheating or component problems, temporarily shutting down the soundbar to keep its amplifier safe.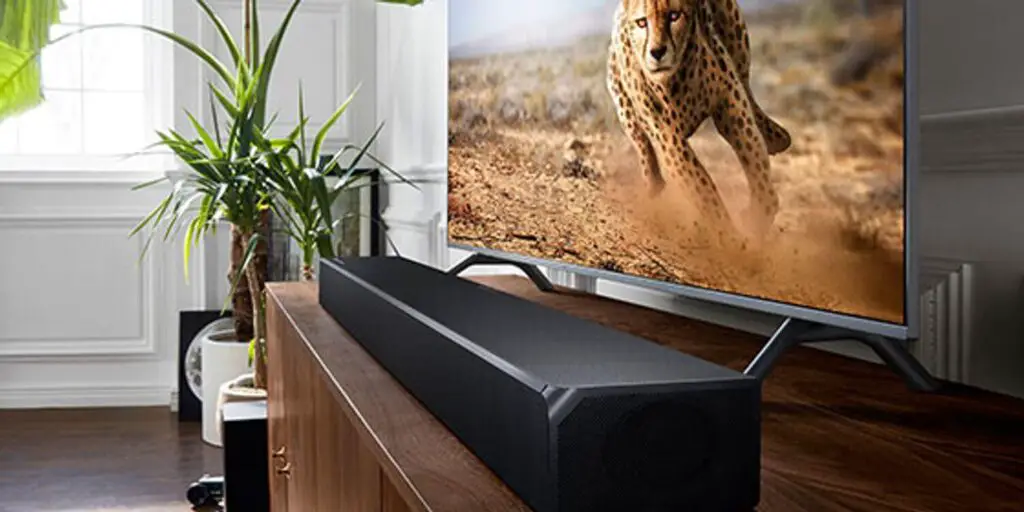 Let's dive into the world of LG Soundbar's S-Protection. We're here to answer your questions and make your soundbar experience even better.  Let's get started!
Let's Explore S-Protection In Detail — The Next Level of Soundbar Technology!
In LG Soundbars, there's a fantastic technology called S-Protection, short for Shut-Down Protection. S-Protection is designed to keep things running smoothly and protect your soundbar.
Protection is like having a watchful friend for your soundbar! Plus, it helps your soundbar last longer, making sure you have great sound for a long time. So, when you're enjoying your LG Soundbar, know that S-Protection is on the job, keeping things smooth and worry-free.
Curious How S-Protection Keeps Your Soundbar Safe? – Must Check This Out!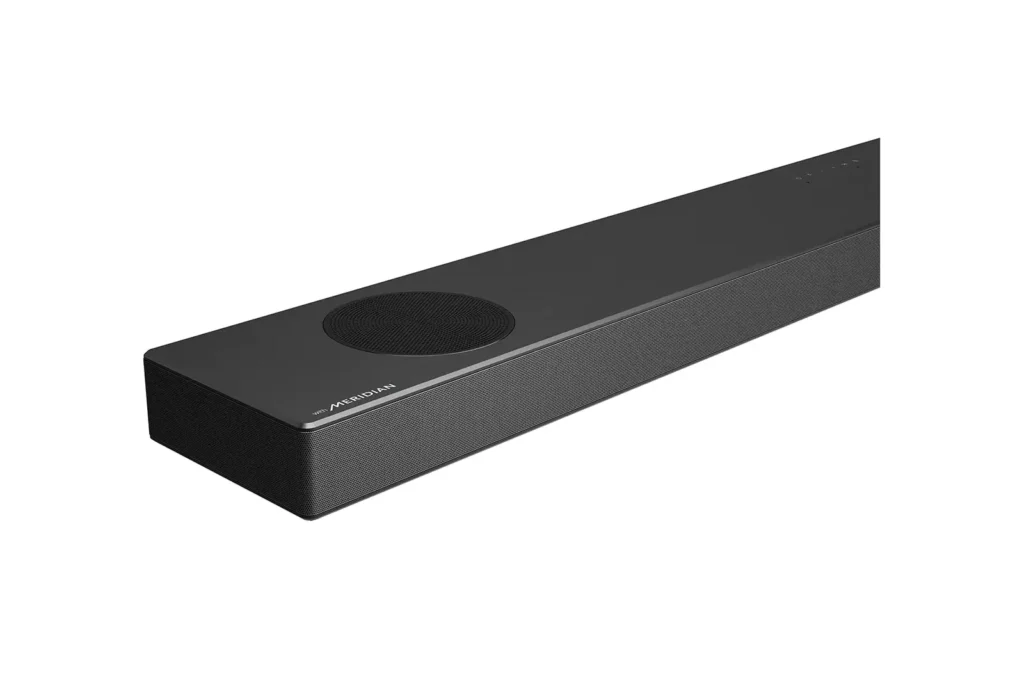 Typically, S-Protection is like a smart temperature monitor for your soundbar's amplifier. Just like you wouldn't want your computer to get too hot, your sound system must also stay calm. Overheating can lead to damage and reduced performance.
That's where S-Protection steps in. It constantly keeps an eye on the temperature. 
Additionally, If things heat more than they should, S-Protection takes action. It makes sure your soundbar takes a breather, preventing any potential harm. This way, you can enjoy your music, movies, and games without worrying about your sound system getting too hot.
Moreover, Short circuits can be like little energy hiccups that can cause big problems. They happen when electricity takes a shortcut and doesn't follow the regular path. This can damage your sound system's amplifier or even cause it to stop working. 
But fear not – S-Protection is there to prevent these issues. It acts fast to stop the electrical flow before any harm is done. This means that your soundbar stays safe.
So, whether it's overheating or those tricky short circuits, S-Protection has got your back.
Some Factors About S-Protection On LG Soundbar – Never Miss Them Out!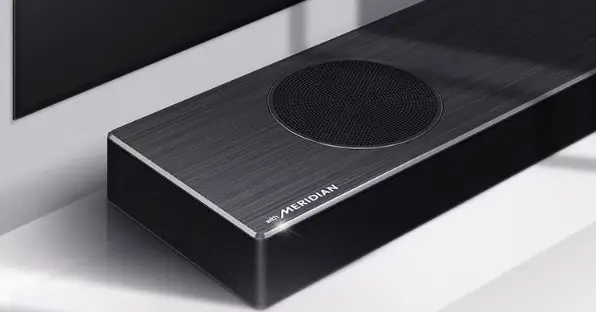 How Does S-Protection Work Its Magic? – Let's Explore!
Constant Watching: Imagine S-Protection as an ever-watchful caretaker for your soundbar. It scans for potential issues around the clock.
Proactive Response: If it detects anything that could harm your soundbar's amplifier – be it overheating, electrical glitches, or other risks – it springs into action immediately.
Real-World Scenario: Let's say you're having a movie night, and the volume's turned up. Suddenly, your soundbar displays an S-Protection message and goes quiet. 
Don't worry – it's not a glitch. Your soundbar is actually saying, "Hold on, something's not right, and I'm stepping in to keep things safe."
Shielding from Risks: Whether it's extreme temperatures, voltage fluctuations, or a malfunctioning part, S-Protection takes the lead to prevent any potential harm.
Always-On Dependability: The proactive nature of S-Protection guarantees that your soundbar remains out of harm's way, making your audio experience stress-free and ensuring your soundbar's durability.
The Benefits of S-Protection On LG Sound Bar – You Can't Ignore! 
Above All, S-Protection isn't only about sound. It's about making your investment go a long way. 
Furthermore, No more stressing about sudden power spikes or voltage changes On LG Soundbar. 
Mainly, S-Protection acts like a shield, protecting your LG Soundbar from these electrical issues so it stays safe and performs well. 
Fortunately, It's like having an invisible barrier that keeps your soundbar safe and sound. 
You can kick back, relax, and fully immerse yourself in your favourite movies, music, and gaming sessions without a second thought.
So, in essence, S-Protection doesn't just elevate your entertainment experience; it extends the life of your soundbar, giving you peace of mind while you revel in your audio adventures.
So, that's the scoop! – The ins and outs of S-Protection on LG Soundbar. I hope this info has shed some light and taken your LG Soundbar experience to the next level! Moreover, For any type of Community-based information about S-Protection, be sure to check out the link I am providing above.
Simple Steps to Activate S-Protection! 
First, make sure your LG Soundbar is powered up and properly connected to the power source. Using your remote control, navigate to the settings menu on your soundbar.
Once in the settings, locate the S-Protection option. It could be listed under categories like "Power" or "Energy Management."
Next, it's as simple as toggling the S-Protection option to "On." Once you've done that, don't forget to save your settings.
Now, you're all set! With S-Protection activated, you can enjoy your favorite movies, music, and games without any interruptions. Your soundbar is now equipped to provide a worry-free and uninterrupted audio experience.
Frequently Asked Questions:
Does S-Protection affect the sound quality of my LG Soundbar?
Absolutely not! S-Protection is designed to safeguard your soundbar from power-related issues while ensuring optimal sound quality.
Can I use S-Protection with any LG Soundbar model?
Yes, S-Protection is available in various LG Soundbar models, enhancing the audio experience for a wide range of users.
Will S-Protection increase my electricity bill?
Not at all. S-Protection is an energy-efficient technology that focuses on protecting your soundbar from power irregularities, without significantly impacting your energy consumption.
Can I deactivate S-Protection if needed?
While we highly recommend keeping S-Protection active for the best experience, you can deactivate it through the settings if you wish. However, it's there to ensure your soundbar's safety, so we encourage keeping it turned on.
Does S-Protection come with a warranty?
LG Soundbar models equipped with S-Protection often come with an extended warranty to give you peace of mind regarding your purchase.
Wrapping Up The S-Protection:
Simply put, the S-Protection on LG Soundbar is a safety net. It shields your soundbar's amplifier from harm, pausing operations when risks arise. 
Think of it as a digital guardian that steps in to prevent overheating, voltage issues, faulty parts, or short circuits. 
Now that you know all this, you're ready to enjoy the protection and improve your soundbar experience. Stick around for more awesome audio journeys with us!