Imagine you're having a great time at your party when you suddenly notice that your soundbar has become disconnected. Quite frustrating, isn't it? This can be due to Vizio Sound Bar Dots Going Up And Down, but why is it happening?
Vizio Sound Bar Dots go up and down due to electrical or programming issues, Bluetooth connection errors, incorrect settings, or even loose connections.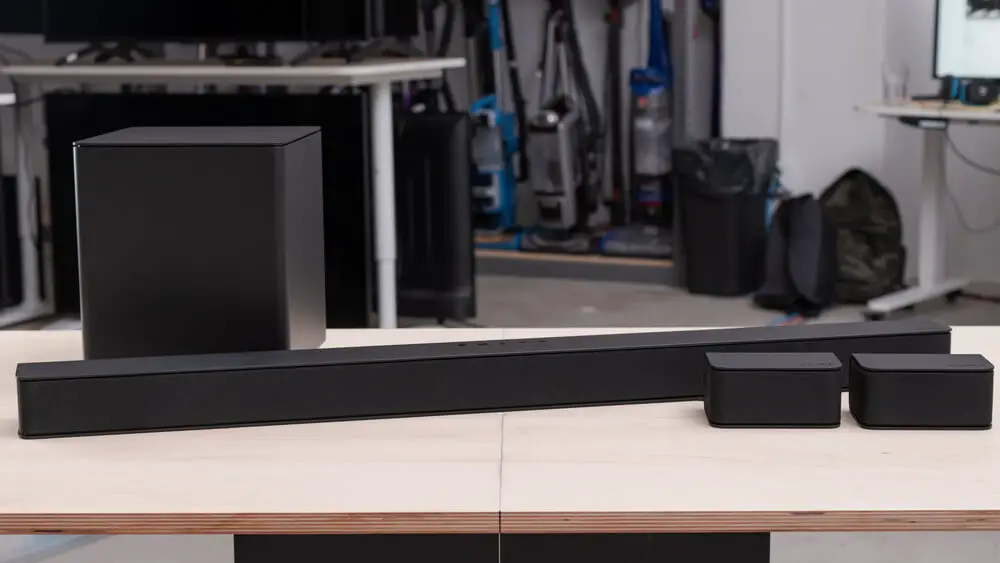 Don't worry, In this comprehensive guide, we'll walk you through the steps to diagnose and resolve the issue, ensuring you get back to enjoying your audio experience without a hitch. So Let's Get Started!
Why Is My Vizio Soundbar Lights Going Up And Down? – Troubleshooting In Detail!
One Of The Main Reason Could Be A Bluetooth Connection Error:
A Bluetooth connection error is one potential culprit for the unstable behaviour of your Vizio soundbar's lights. 
If your soundbar is struggling to maintain a stable connection with your devices, it might manifest in the form of fluctuating lights.
Solution: 
To rectify this, ensure that your soundbar is paired correctly with your devices. Check for any interference from other electronic devices and keep your soundbar and devices within a reasonable range for a reliable Bluetooth connection.
Next, It Might Be An Audio Input Signal Error: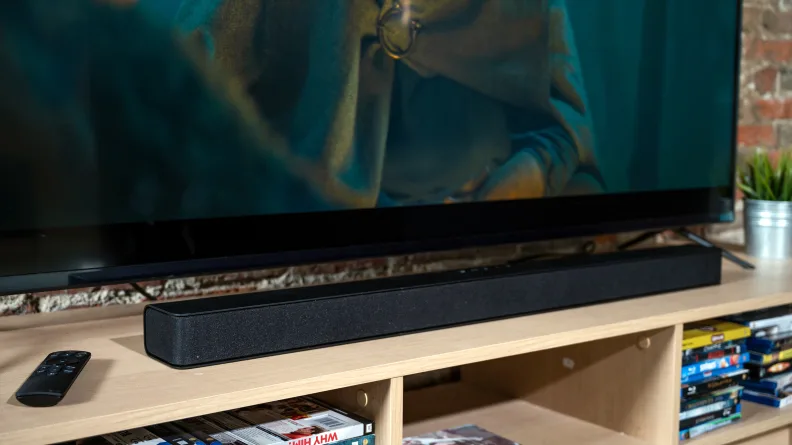 Additionally, Another cause of the fluctuating lights could be an audio input signal error. If the soundbar is receiving an inconsistent or weak audio signal, it might lead to the lights behaving unpredictably.
Solution: 
To Fix This, Verify that the audio input source is correctly connected to the soundbar. Ensure that cables are securely plugged in and not damaged. 
Also, confirm that the input settings on both the soundbar and your devices are correct. configured accurately.
Even Improper Or Faulty Settings Can Cause The Issue:
Furthermore, Sometimes, improper settings or a glitch in the soundbar's configuration can trigger unusual light behaviour. This might result from accidental adjustments or software glitches.
Solution: 
To Resolve This, Check the soundbar's settings thoroughly, ensuring that any changes made align with your desired audio experience. 
If the problem persists, consider performing a factory reset to revert settings to their default state.
Ultimately, The Problem With The Demo Mode Status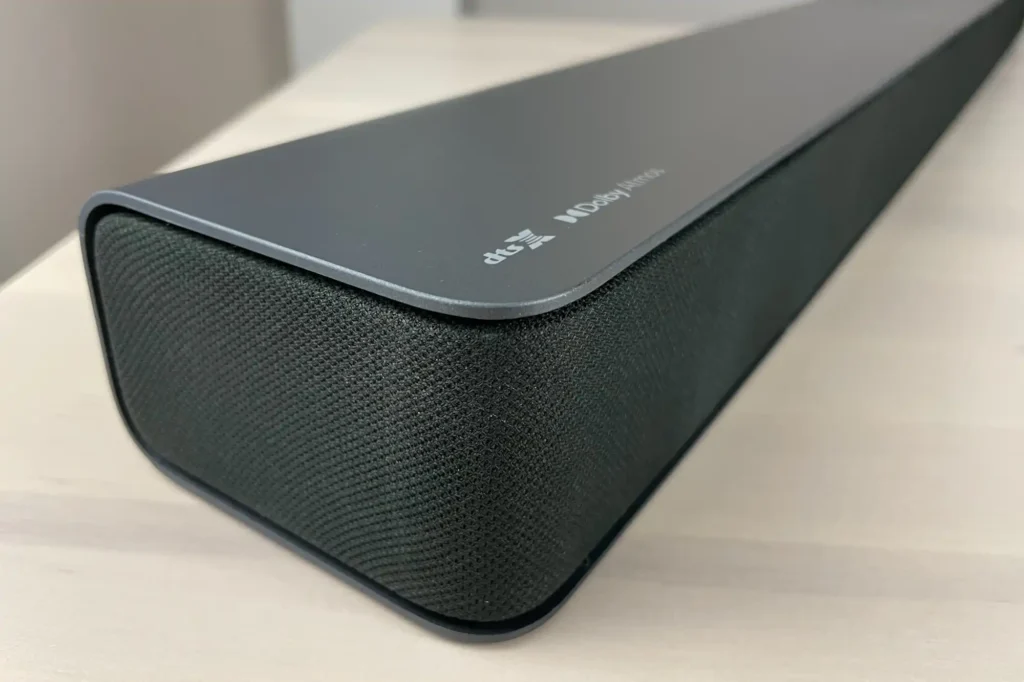 Last But Not Least, Vizio soundbars often come with a demo mode that showcases their features in stores. 
If the soundbar was not properly taken out of demo mode, it could lead to lights going up and down unexpectedly.
Solution: 
To Settle This, Exit demo mode by referring to the soundbar's user manual. Usually, a combination of button presses will disable the demo mode and restore normal operation.
There you Have It! By addressing these reasons and applying the solutions, you'll likely have those dots behaving just the way they should! Make Sure To Click On The Link For Detailed Insights From The Community!
Use Input And Volume Buttons To Stop This Lighting Issue – Let's Explore This Key-Combination!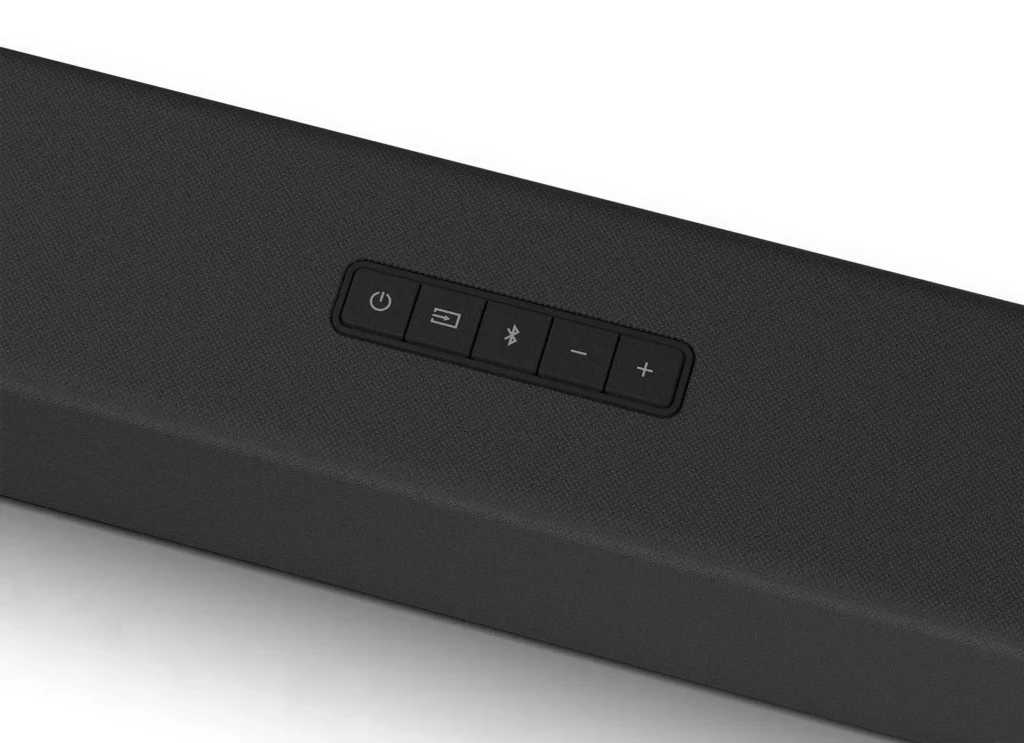 Now, moving forward with one more solution to resolve this dotting lights issue. There's no rocket science in it, All you need to do is to press and hold the Input and Volume Button on the Vizio Soundbar simultaneously.
Make sure to hold these keys for a while and then take a moment to observe whether there are any noticeable changes in the behaviour of the sound bar's lights or other features. 
Now keep in mind that, This action of holding down the buttons might have effectively resolved the issue you were facing or activated a specific function to stop the lights from distrubing. 
Wala! You've resolved this issue but the thing here is, Why are these lights flickering actually? Stick with us and See the potential causes behind this problem.
Why Are The Lights Flashing Up And Down On My Soundbar? – Additional Information!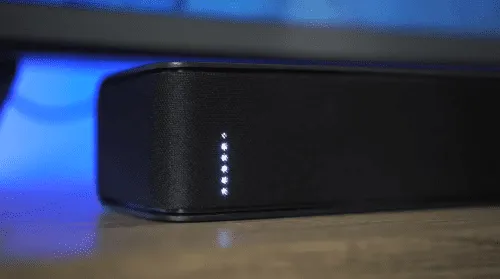 Hence, The flashing lights on your soundbar could indicate that the soundbar is cycling through various potential inputs.
This cycling is represented by pairs of LEDs lighting up from bottom to top. Each pair of illuminated LEDs corresponds to a different input option, including:
Analog Audio In – AUX Stereo RCA
Analog Audio In – AUX Stereo 3.5mm
Coaxial In–Digital
Digital Optical Audio In–Optical
USB In – USB
Above All, This behaviour suggests that the soundbar is trying to establish a connection with the appropriate input source, which can be helpful in troubleshooting and determining the current input mode.
Frequently Asked Questions:
Can A Firmware Update Fix The Issue Of Dots Moving On My Vizio Sound Bar?
Yes, a firmware update can fix issues related to changeable management or incorrect display of the dots on your Vizio Sound Bar. Visit the Vizio support website and follow their instructions on updating the firmware.
Will Exiting Demo Mode Reset Other Settings?
No worries! Exiting demo mode should only affect the demo-related settings, leaving your other configurations untouched.
Why Is Stable Bluetooth Important For Soundbars?
Stable Bluetooth connections ensure uninterrupted audio streaming and prevent issues like fluctuating lights.
Could The Issue Of Moving Dots Be Due To Physical Damage?
Physical damage might contribute to strange efforts in electronic devices. If your sound bar has been subjected to physical stress or damage, it's worth considering this as a potential cause. 
Heading Towards The End:
In Short, running into Vizio sound bar dots going up and down can be difficult to understand but;
It can be due to Bluetooth connection error, audio input signal problem, settings glitch, or existing demo mode, the solutions are designed to empower you. 
So, Just follow our simple steps, and you'll soon enjoy constant, top-notch audio. Remember, we're here to make your audio experience amazing – so keep rocking to the beats confidently!