Syncing the soundbar with the TV is the major factorvinorder to get clear and loud sound. But sometimes, the LG Soundbar refuse to in-sync with the TV. Having this issue? Don't worry this is the common problem so many soundbar user got. 
The LG Soundbar don't in sync with TV because of connection problem, processing system delays, old-fashioned tv, and high-resolution videos.
But following the tips and tricks we have compiled below, You guys can definitely resolve this issue and be able to enjoy high quality perfect lip syncing shows with loud immersive sound experince. So, Lets get into it!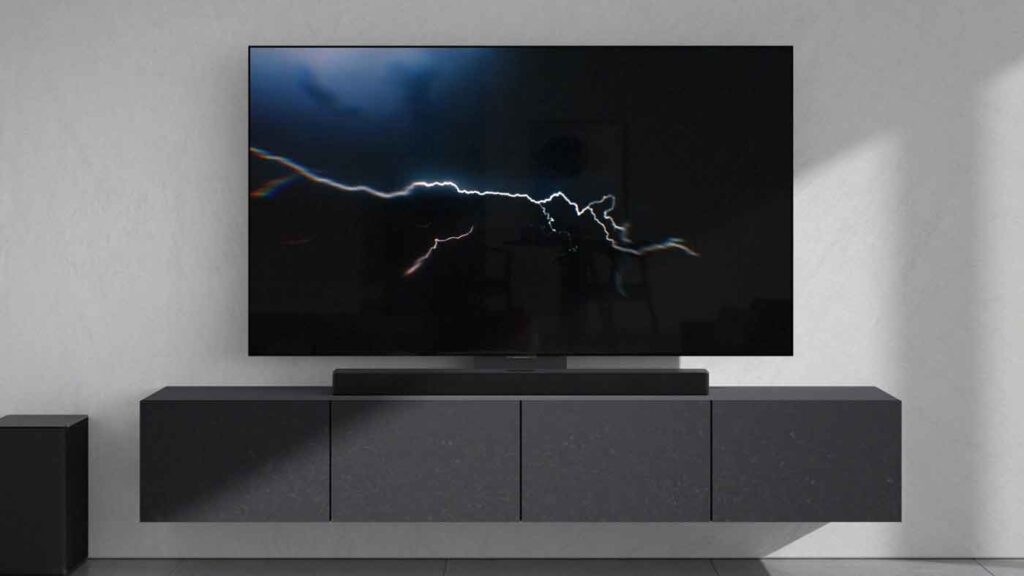 Reasons Why Soundbar Is Not In Sync With TV – Must Check Them Out!
Sync due to TV Delay in the processing system: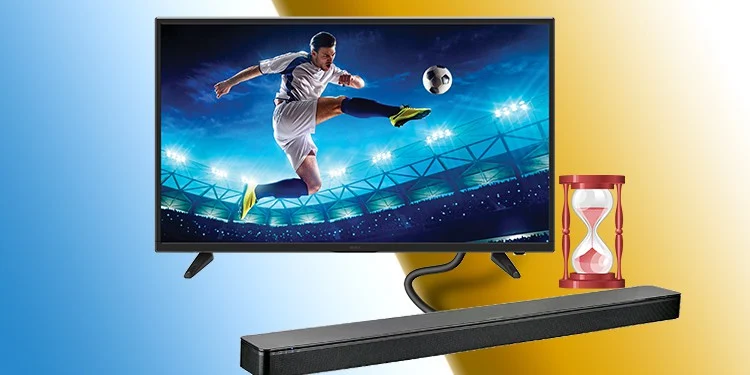 TVs need to decode audio format and send it further next to the soundbar. If the sound format is not supported correctly or the TV takes time to decode the format, it can be the reason for this problem.
Bad connection between Soundbar and TV :
Suppose both soundcard and television are connected with Bluetooth and are not placed close to each other. It may also cause sync because of poor signal connection.
When they are connected with a cable like HDMI and cause sync, it may be because of a faulty cable which is the reason for this problem.
Furthermore, There are multiple sensitive wires which are working appropriately in the soundbar to produce a good sound. But if they are poorly attached to your speaker or the terminals aren't attached firmly, then it will have many problems like the one we are discussing.
High resolution content can also be the problem: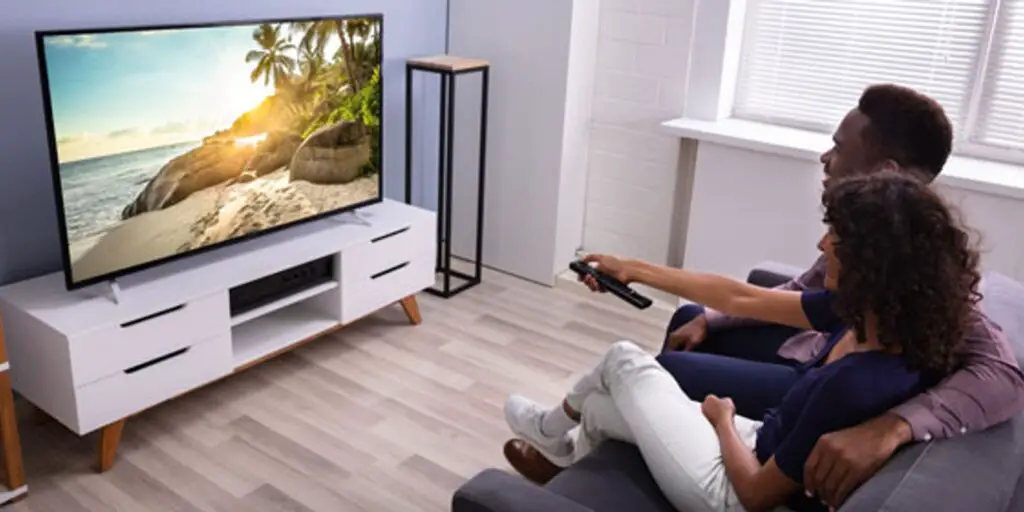 High-resolution content may be the reason for this fault because more data processing is required to play the video.
Another thing is maybe the content is poorly authored or published, or created by the creators.
Slow or Damaged audio drives can cause sync:
The audio drive is basically software that connects or transfers the audio from the device or TV to speakers; if these communicating tools get damaged, they can also cause sync.
If these drives are slow or low quality, they can also cause this annoying problem.
Electric interference problem with LG Soundbar: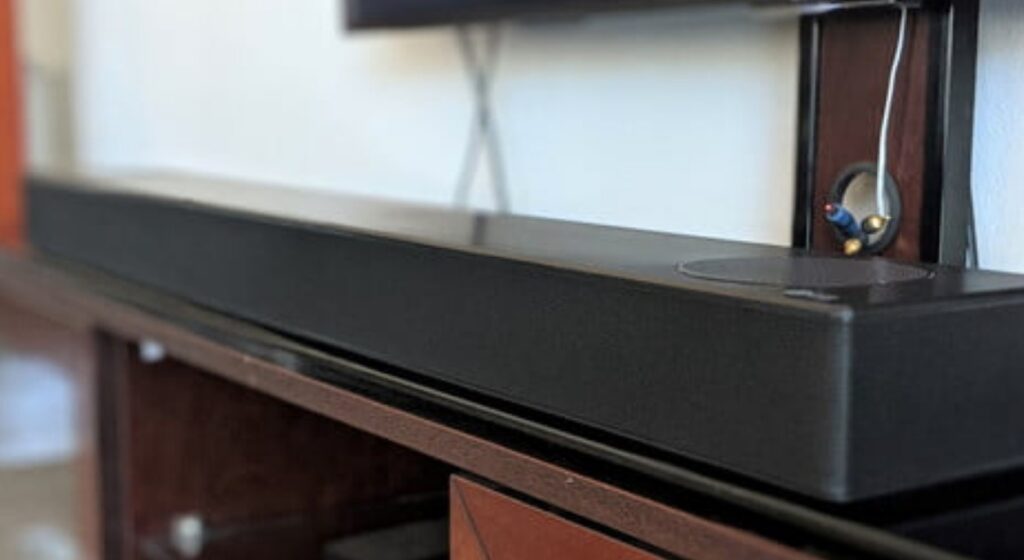 Electric interference can also be the source of this annoying problem because of electromagnetic waves which are produced by placing soundbars too close to mobiles or other devices like it.
Another factor you need to consider is that, the speakers are very sensitive to applied power. If too much electricity is applied to soundbars, it may cause sync.
Electrical power travels the path from the soundbars grind, which leads its coil to rotate. When too much emphasis is supplied to the soundbar grind, it may cause its coil to overheat by excessive rotating.
Sync due to  Not having enough space to speaker:
Placing sound cards too near to walls can have negative results due to their own sound, which hits it back after reflecting from the walls, and it may lead to sync due to audio affecting its performance, which is being reflected from the wall.
And here you have taken the analysis! These are the main reasons that cause the Soundbar not to sync properly with your TV. Now, let's jump over the solutions to this problem. Check this Reddit discussion about the issue we are discussing here.
How To Fix lg Sound Bar Not In Sync With TV – Detailed Beginners Guide!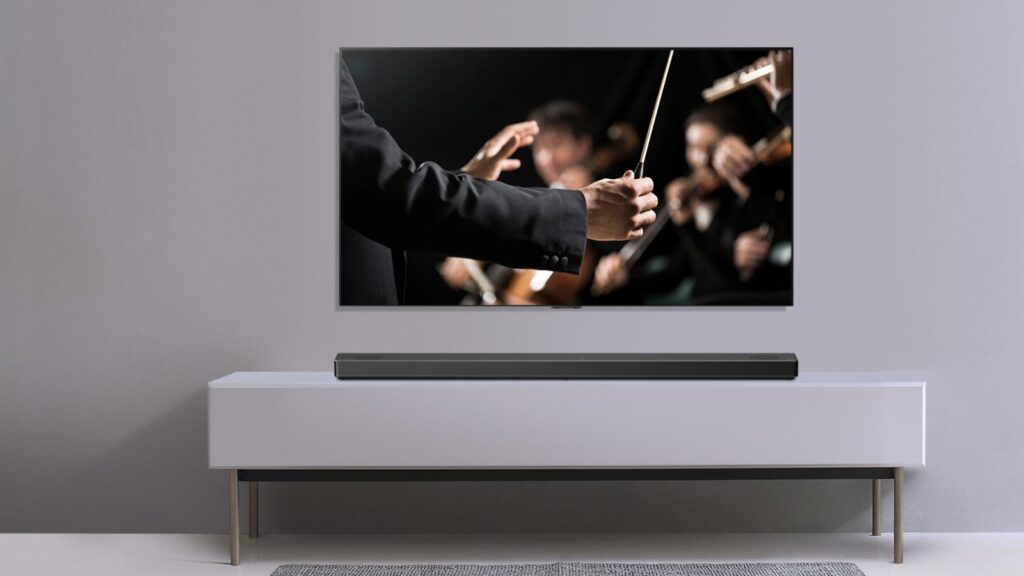 Place soundbar near to TV:
If the soundcard and television are connected with Bluetooth, Placing the soundbar near to TV can increase its performance, and it may lead to maintaining signals.
To avoid sync, follow this point because placing both devices near can result in good signals, which can fix the problem.
Replacing the cable which connects both appliances:
A faulty or old cable that is transforming signals can also be the reason for this problem, So try another HDMI cable to fix this problem.
Update TV And Soundbar Firmware:
Now, If any of them is not running to their latest version, it may lead to sync. Update both of them; this step has the most chance to fix the problem.
Restarting Both Devices:
This step may look simple, but this method helps a lot to fix many faults; that's why we mostly hear this from professionals to turn OFF and ON both the TV and soundbar.
Fix Or Replace cords to avoid sync: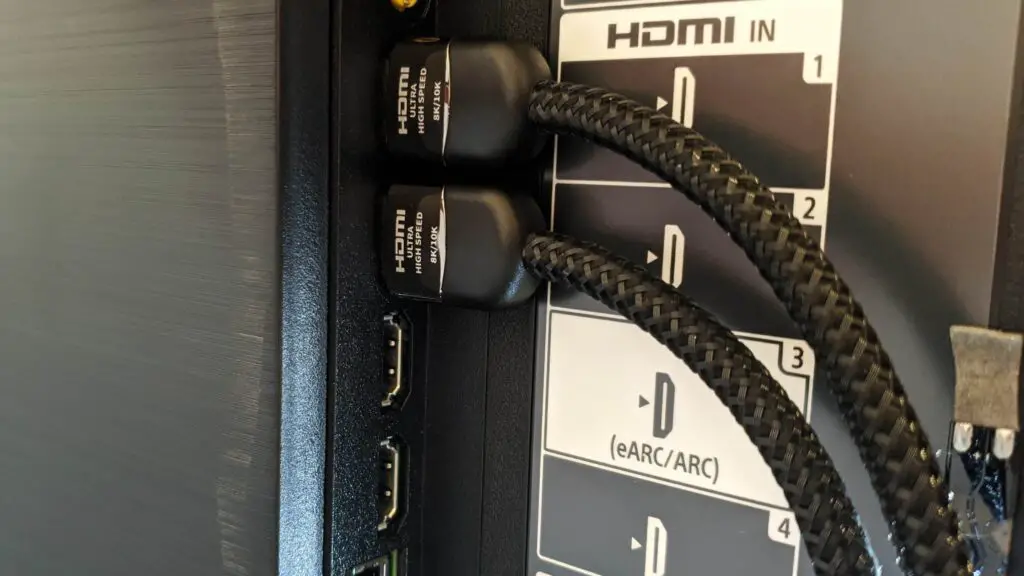 Another thing as we discussed above, damaged cords may lead to sync.so first turn off the soundbar,unplugged all the cords carefully.Furthermore,clean all the cords and plugged-IN them again.
If they are totally fried or destroyed then replace them with the better cords.
Try To Stop Electromagnetic Interference:
Stop placing mobile or other devices near the soundbars. This may lead to sync because of the factor ( Electromagnetic waves) which are released by mobiles and other electronic devices.
 Connect Internal Wires properly:
There are so many delicate wires in the soundbar. If they are not attached properly, they may be the reason for sync. So plugging them properly can fix this problem.
Place Soundbar Away From The Wall: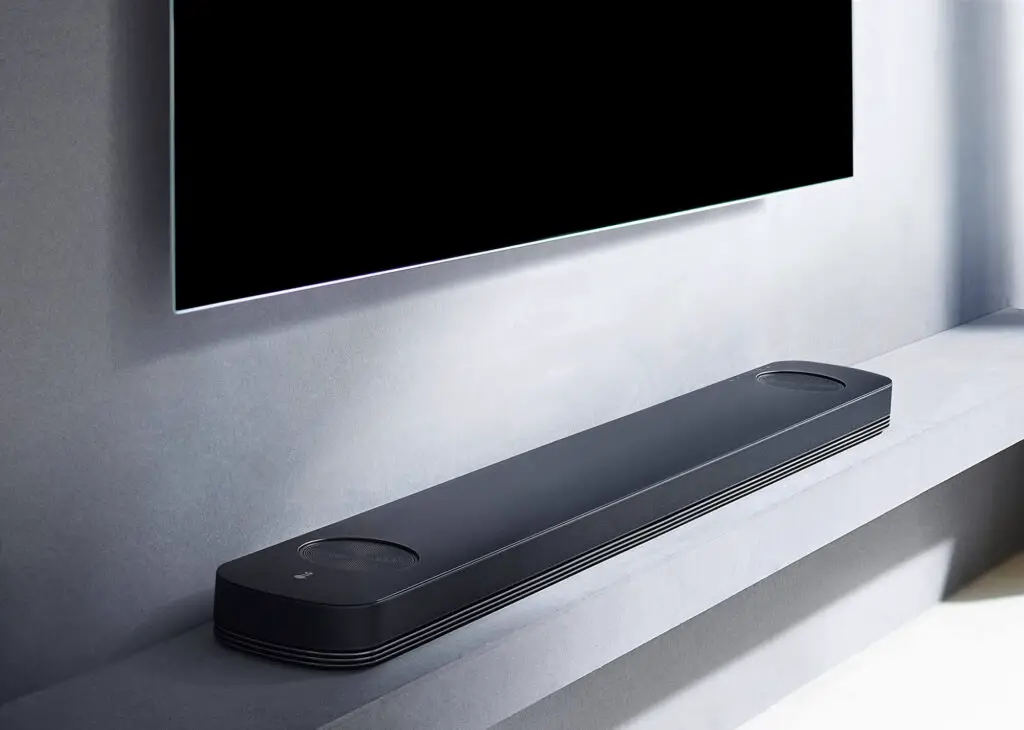 Last but not least, Placing speakers too close to the wall can also affect their performance, as discussed above properly. So place the soundbar 2-3 feet away from the nearest wall; this will increase the performance of the speaker.
So, these are the solutions that you have to follow for the best syncing of LG Soundbar with TV. Watch This Youtube video also for visual understanding.
Frequently Asked Questions:
How do I fix the soundbar Bluetooth audio delay?
Restarting the device can help a lot in this situation. Another solution is to locate the soundbar close to the device with which the soundbar is connected.
Why is there a delay on my LG soundbar?
This delay may be due to the faulty HDMI or other cable. This may sometimes happen if the TV or soundbar is not updated.
Can playing bass-boosted music on the soundbar affect it?
Yes, Bass boosted music causes the speaker to vibrate, which leads the speakers coil to get overheated and damaged. And this may be the source of sync.
Should we always play content on the full volume of the soundbar?
No, playing content at full volume on the soundbar can damage it. This is because of excess heat in the audio drives, which leads it to become faulty.
In A Nutshell:
As discussed above,  The LG Soundbar not in sync with the TV because of Damaged Cords, Outdated audio drives, TV Delay, problematic electric interference, inefficient Bluetooth connection, and High-resolution content playing on TV.
By following the detailed guidelines, and watching the video we have linked here in this article, you can enjoy perfect syncing of soundbar with TV.