The LG soundbar is known for its superior sound quality and cutting-edge features, but like all advanced gadgets, it may occasionally display unexpected behaviors. One such behavior is the LG soundbar blinking white light. But worry not, we've got you covered!
The main reason the white light is blinking on an LG soundbar is that it signals the soundbar is in the process of connecting to a Wi-Fi network, or it may also indicate a Bluetooth connectivity issue.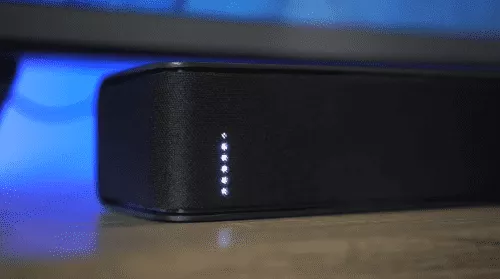 So, We'll guide you through the causes and solutions, addressing any common questions you may have along the way regarding the blinking white light on your LG Soundbar. Rest assured, we're here to support you until everything is resolved!
What Does The Blinking White Light On My LG Sound Bar Mean? — Incase You Missed It!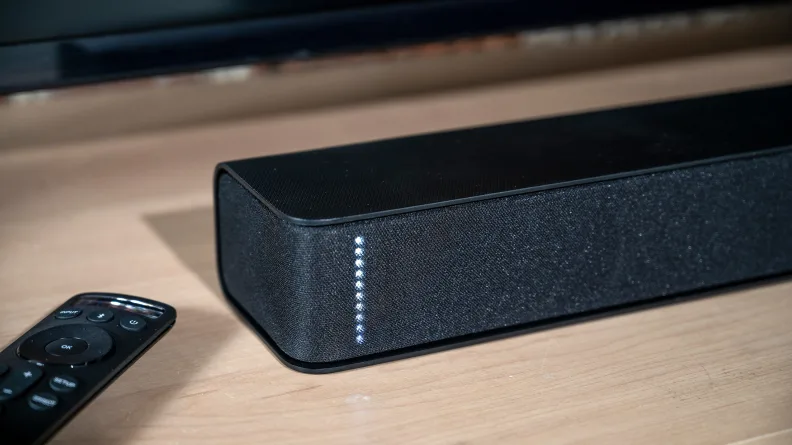 The blinking white light on an LG Sound Bar signals different statuses. 
A blinking white light means it's waiting to connect to a Wi-Fi network, a continuous white light indicates a successful connection or other functions selected, and a dimmed white light shows it's in standby mode while connected. 
Understanding these signals can help guide you to appropriate solutions, such as checking Wi-Fi connections or adjusting settings on the soundbar.
Discover The Top 4 Causes Of Blinking White Light On Your LG Soundbar – Easy Sources Anyone Can Follow!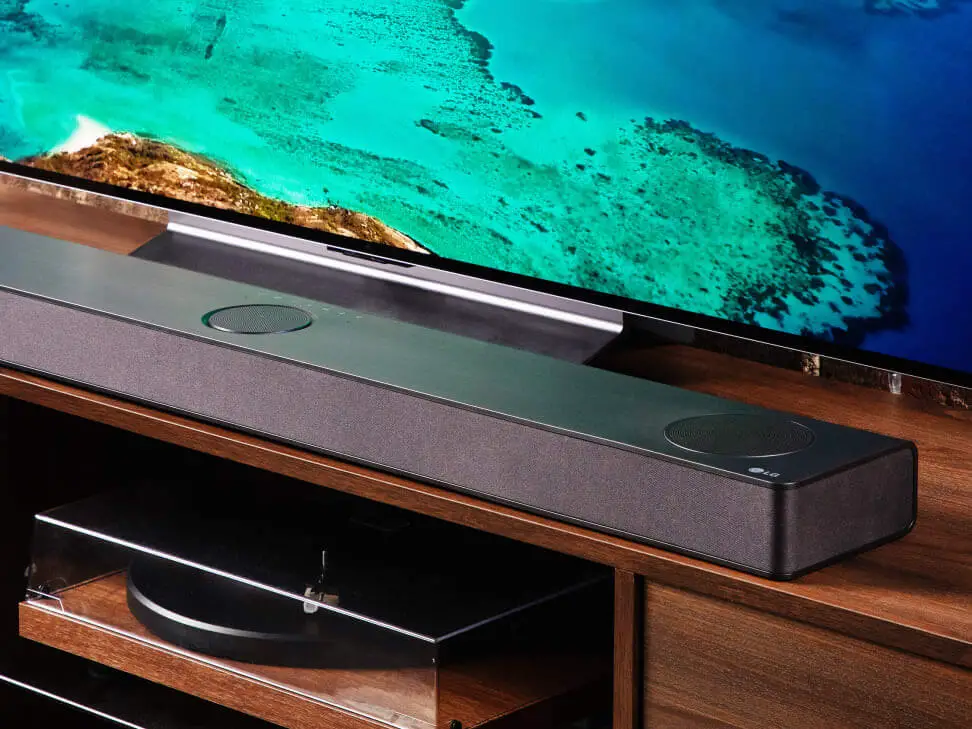 Check Wi-Fi Connection
The blinking white light on the LG Soundbar might be due to its initial setup, where it's trying to connect to a network for the first time. 
It could also mean it was connected but has now lost connection to the Wi-Fi network. Occasionally, the issue may stem from the router due to temporary outages or configuration problems.
Address Bluetooth Connectivity Issues
The blinking white light on your LG Soundbar may be due to key Bluetooth-related issues. 
It could be caused by the distance between the soundbar and the Bluetooth, the device being out of range, compatibility issues between the devices, or interference from previous connections. 
Firmware Or Software Glitches
Sometimes, the blinking white light on your LG Soundbar may indicate a software or firmware glitch within the system. 
This could be a temporary hiccup in the system's operation that may disrupt the normal functioning of the soundbar.
Standby Mode With Network Connection (If Applicable)
A dimmed white light on the LG Soundbar may specify that the device is in standby mode while still maintaining a network connection. 
This could happen due to specific settings, or it might be a normal function when the soundbar is not actively in use.
Here you go! These are some of the reasons why the LG soundbar's white light might be blinking. Take a close look at your system to analyze the issue and diagnose it.
We have got a list of solutions you can implement to enhance the performance of your devices to the next level.
Solutions To Fix The Blinking White Light On LG Soundbar – A Detailed Beginner's Guide!
Ensure Proper Wi-Fi Connection
First Of All, to fix the blinking white light issue on the LG Soundbar related to Wi-Fi connectivity, follow these steps: 
Verify and correct Wi-Fi network settings, restart the soundbar and router, check Wi-Fi signal strength, investigate router issues, update firmware, and perform a factory reset if necessary. 
Make Sure Your Bluetooth Is Correctly Connected
Another Factor is to check the distance and compatibility between the soundbar and your device. Moreover, watch out for interference from nearby electronics. 
Secondly, try resetting both devices and remove old pairings. Update the soundbar's firmware too. If issues persist, Contact LG support.
Resolve Firmware Or Software Glitches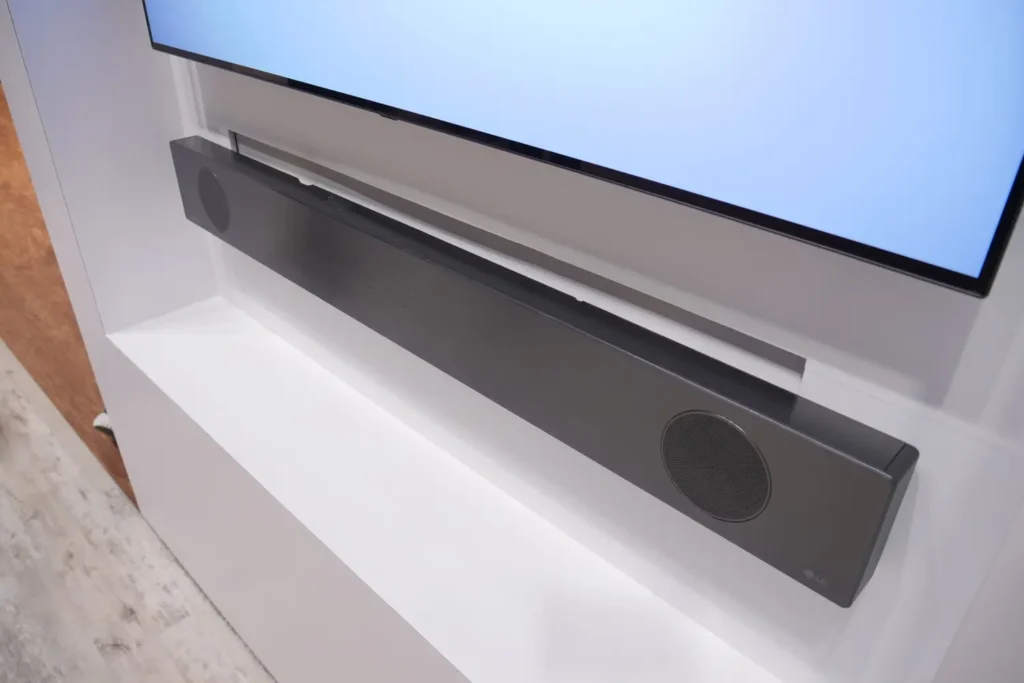 To solve software or firmware glitches causing the blinking white light on your LG Soundbar, try performing a system reset. 
Simply power off the soundbar, unplug it from the power source, wait for a minute, and then plug it back in. This can often clear temporary hiccups and restore the soundbar's normal functioning.
Lg Soundbar Standby: Stay Connected Or Powered Off?
To confirm this, check your user manual or settings menu for any power-saving or network standby options. 
If you ever want to power down completely, simply hit the power button or unplug the soundbar. Stay connected and enjoy your audio experience!
And That's It! With these straightforward methods, you can easily fix the blinking white light on your LG Soundbar and get back to enjoying your favorite tunes in no time.
For more insights, tips, and community support on the 'LG Sound Bar blinking white light' issue, join the conversation on Reddit. Your perfect fix might be just a click away!
What If Red Light Is Blinking On Lg Soundbar — For Those Who Don't Know!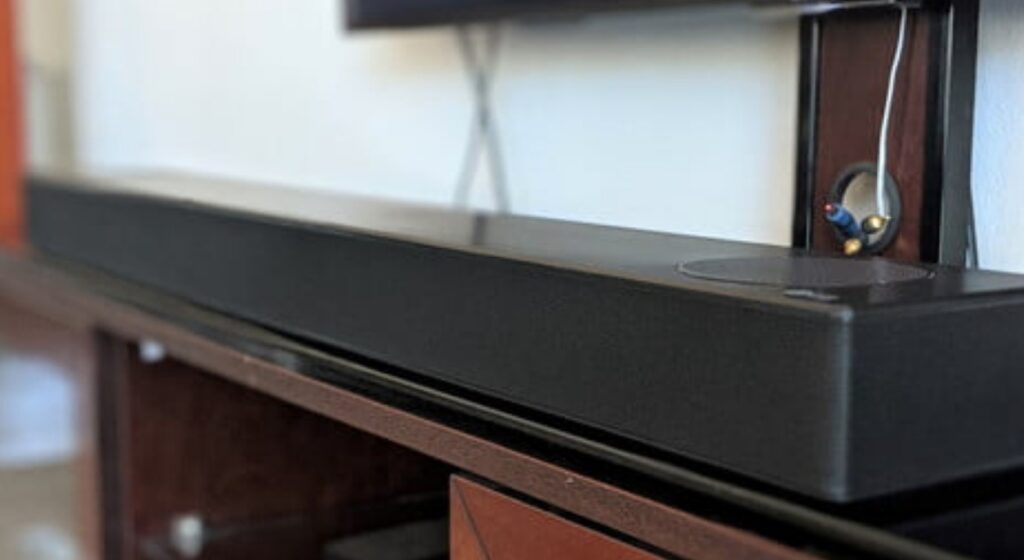 Yes, just like the LG soundbar blinking white light, the blinking red light may indicate similar issues.The LG Sound Bar blinking red light indicates a connection issue with the wireless receiver. 
To fix it, turn off the sound bar, press the pairing button on the receiver until it blinks green, then turn the sound bar back on. This process should re-establish the connection and resolve the blinking red light problem.
To learn more about troubleshooting the issue when the red light is blinking on your LG Soundbar, check out our in-depth guide above LG Sound Bar Blinking Red Light.
Frequently Asked Questions:
Why Does The White Light Continue To Blink Even When The Sound Bar Is Turned Off?
Some LG sound bars have a network standby feature that allows them to maintain a network connection even when they are in standby mode. 
This feature is designed to facilitate updates and remote control functionality. If the sound bar has this feature enabled, the white light may continue to blink even when powered off.
Can I disable the blinking white light on my LG sound bar?
The blinking white light on the LG sound bar is usually a standard function and cannot be disabled through user settings. 
However, if you find the light bothersome, you can cover it or place the sound bar in a location where the light is less visible.
Is there a difference between the blinking white light and a flashing red light on my LG sound bar?
Yes, there is a difference. While the blinking white light usually indicates the sound bar is in standby mode or maintaining a network connection, a flashing red light could indicate various issues, such as a connection problem, overheating, or a firmware error. 
Heading Towards The End:
In the end, I want to wrap up the discussion by assuring you that the blinking white light on your LG Sound Bar is not uncommon and can be easily resolved.
Whether it's a Wi-Fi connection problem, Bluetooth connectivity issue, firmware glitch, or a simple standby mode, the solutions provided will help you get your LG Sound Bar back to optimal performance. 
Don't hesitate to explore the troubleshooting tips and implement them to enjoy uninterrupted audio bliss. For a deeper understanding of this issue, must visit the Forum-Based website.