Experiencing the Theater system in your own house is made so exciting and simple with the LG Soundbars. And Their new and incredible editions are just amazing. 
From which one of them, named- SPD75A LG Soundbar, is going to review in this Article. 
LG SPD75A 3.1.2 Ch. 400W Output High-Resolution Audio Sound Bar has been built with Dolby Atmos, DTS:X, Dolby Vision Features, and Amazing Sound Quality.
By The Way, That was a short introduction to this great version of LG Speakers; allow me to put forward the details and all the new built-in functions of this bar!

LG SPD75A 3.1.2 Ch. High Resolution Audio Sound Bar
Features: Dolby Atmos, DTS:X, High Resolution Audio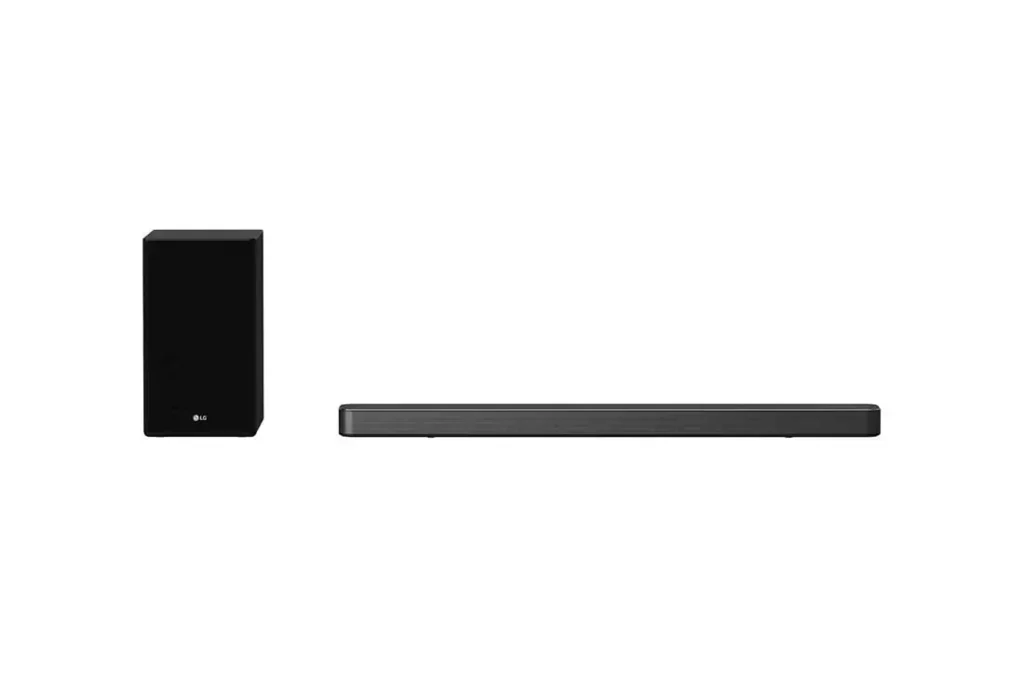 Detailed Features Of LG Soundbar SPD75A 3.1.2 Channel – Don't Miss Out On Valuable Insights!
Loud And Booming Audio Sound Of SPD75A Soundbar:
The first and foremost need of the Soundbar buyer is the Sound Quality and Loudness of their device.
And that's why LG Soundbar Department has launched this amazing piece with extremely booming sound effects. 
The Audio Resolution of this bar is so good and lies in between the range of almost 24bit / 96kHz. It has featured the Bass Blast+, And Cinema functions that lead to the High pitched clear sound.
Furthermore, its ability to connect with several speakers and to create a channel will also enhance your Surround Sound Experience.
Now, let's move further to other features of this Soundbar.
Connectivity Options This Model Of LG Soundbar Support:
Another main thing to which you guys must have to pay attention before buying a Soundbar is the connectivity options that the device holds. 
It'll blow your mind that the LG SPD75A has the capability to get paired up with devices through the following mediums.
Optical Input.
USB Host.
Wi-Fi.
Wireless Active Subwoofer.
LG TV Sound Sync (Optical).
HDMI (HDCP 2.3) Out.
HDMI (HDCP 2.3) Input.
That's why it is one of the ideal soundbars, which is getting more common among people day by day. Allow me to enlighten some other facts about this Soundbar Also.
Easy To Carry Due To Lavish And Sleek Appearance: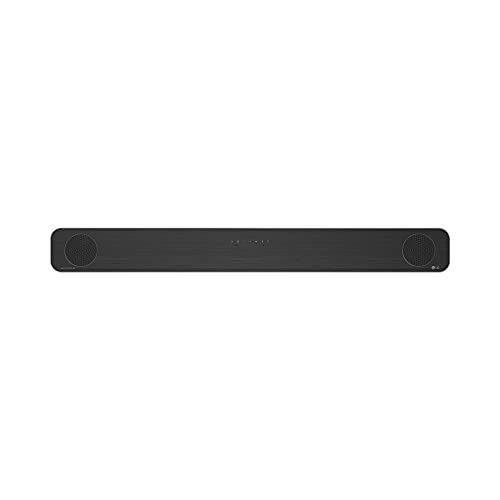 Now the interesting part is, Some soundbars are made too heavy and bigger in size, which makes them really hard to move that stuff. 
But LG SPD75A has a new modernized structure of the Soundbar and Subwoofer's Net Weight of almost 4.4 kg and  7.8 kg, respectively.
And the following details are given below:
| | |
| --- | --- |
| Width Of The Soundbar: | 41.37″ |
| Height Of the Soundbar: | 2.24″  |
| Dimension Of The Soundbar: | 4.68″ |
However, the Appearance of the Subwoofer with this Soubdar plays another level, and that's why the manufacturer has worked on it also. Check it out,
| | |
| --- | --- |
| Width Of The Subwoofer: | 8.7″ |
| Height Of the Subwoofer: | 15.35″ |
| Dimension Of The Subwoofer: | 12.31″ |
That's why it becomes much easier to place them according to the settings of your room. And their stylish appearance will increase the beauty of that place.
Smart Functions Are Also Installed In It:
Smart features are not installed in every model of the LG Soundbar, and that's why not all LG Soundbar users will enjoy this avant-garde feature. Basically, you'll have the given smart functions in your LG SPD75A 3.1.2 Ch. 400W.
Works with Google Assistant.
Alexa Supported.
Spotify Connect Supported.
Apple Airplay 2 Supported.
Built-in Chromecast. 
That's how you can get connected to this new modern world's modern devices through this Soundbar and can enjoy them at the peak of loudness!
The Number Of Sound Modes And Audio Formats LG Spd75A Supports – Next-Level Characteristics For LG Soundbar Users!
Sound Modes:
| | |
| --- | --- |
| Modes | Availability |
| AI Sound Pro | Yes |
| Standard | Yes |
| Music | Yes  |
| Bass Blast | Yes |
| Bass Blast + | Yes |
| DTS:X | Yes |
| Dolby Atmos® | Yes |
Audio Formats:
| | |
| --- | --- |
| Formats | Availability |
| High-Resolution Audio | 24bit / 96kHz |
| Dolby Atmos® | Yes |
| Dolby Digital Plus | Yes |
| DTS Digital Surround | Yes |
| DTS-HD High Resolution | Yes |
| LPCM | Yes |
| Dolby TrueHD | Yes |
| Dolby Digital | Yes |
| DTS-HD Master Audio | Yes |
| DTS:X | Yes |
| OGG – C4A/USB | Yes/Yes |
| MP3 – C4A/USB | Yes/Yes |
| FLAC – C4A/USB | Yes/Yes |
| WAV – C4A/USB | Yes/Yes |
| AAC/AAC+ | Yes/Yes |
| AAC – C4A/USB | Yes/Yes |
Accessories You'll Get With The Spd75A LG Soundbar – Best Part You Have To Check!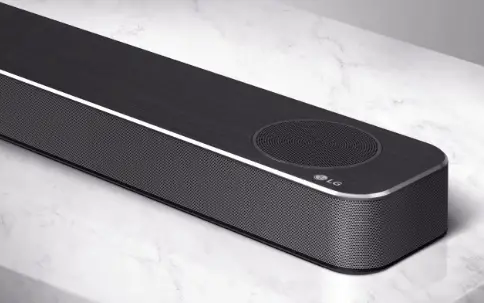 In the package of this LG soundbar system, There are a few things that they've stored for the ease of their audience and for the betterment of their product's working. 
Let me enlist them for you.
Speakers.
Remote Control.
Batteries.
Wall Mount Bracket.
Warranty Card.
That's how you can easily use the LG Soundbar system without worrying about its controlling and charging system. 
The mounting brackets will be compatible with the soundbar and will help you out in placing the soundbar in the right position.
Things I Really Admire About SPD75A LG Soundbar:
There are a bunch of other specialties and properties that make this Soundbar one of the best pieces, in my opinion. It just sets best in every scenario, whether you want your soundbar to be portable, loud, sleek, luxurious, Budget-friendly, Smart, and Compatible with your phone, TV, Tablet, Chromebook, and much more. That's why it is the best choice to make. Now let me highlight some of the admirable characteristics of the LG SPD75A soundbar.
This Soundbar is really Cost-Effective;
This Sunabr version has the convenience of getting control with a TV Remote.
It also supports controlling the system through the Smartphone Remote App (iOS/Android).
HDMI Simplink, eARC, and HDMI ARC are also compatible with this system.
The Power Consumption Of the LG SPD75A Soundbar is almost 45W. However, the Subwoofer's Power consumption rate is 38W. Which is a pretty good thing.
Another thing I love about this LG Soundbar is that it has properly arranged a Warranty Card for its users. Through this, they can get access to the manufacturer's assistance if there's any problem in the system.
So, these were the stuff I really admire in LG SPD75A 3.1.2. Ch Soundbar. You can also check the above-explained features and can make up your mind to invest in the right product.
Some Non-Appreciable Stuff  In SPD75A LG Soundbar: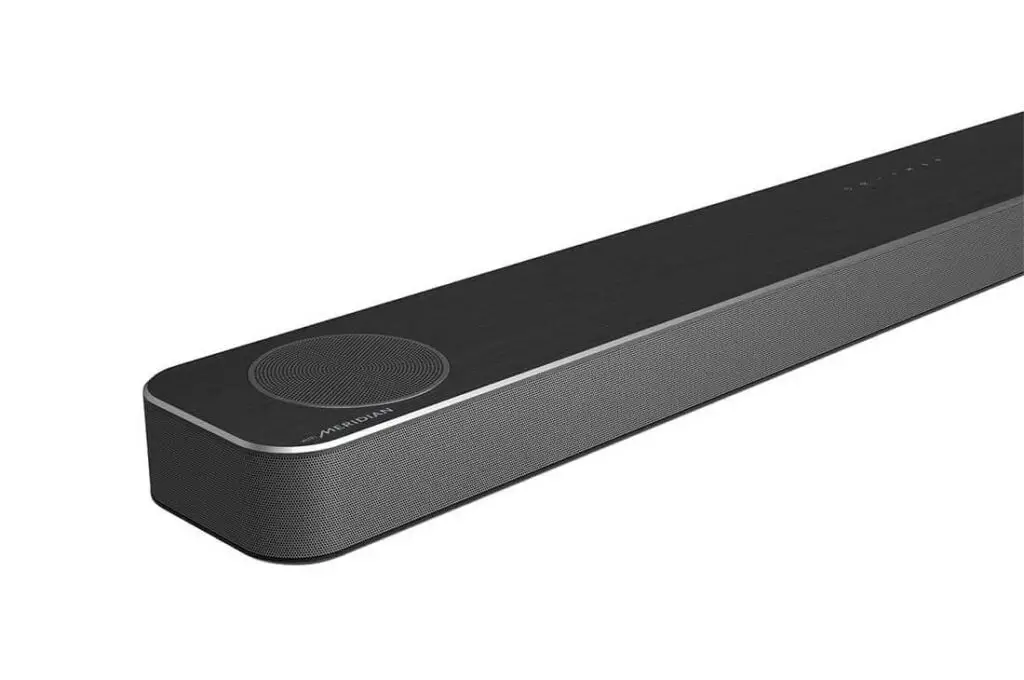 As we've listed the good things about this model of the LG Soundbar, now it's time to go through with some bitter facts about this model.
Although it has a good sound frequency, The Volume Range is for larger rooms or outdoor use.
There's A limited Connection Possibility With This Soundbar, which sounds really odd for some users, especially those having receivers or amplifiers.
There'll be so many other LG Soundbars that'll have the same range of Frequency as this one. And will be there at very reasonable prices like SKM5Y
And That's All; There'll be some defects in a device that seems to be perfect. As there's nothing hundred percent flawless. Keep these cons in mind and see whether this soundbar sets best for you or not.
From Where To Buy This Amazing LG Soundbar? – Authentic Sources To Get This Product!
So Finally, You've Made Up Your Mind To Make A Purchase Of This Soundbar, That's Good. Now let me make you aware of some authentic sources from where you can get the best quality Soundbar. But Don't forget to do your Own Research as well.
Check Here
So, make sure to check online stores first before buying the soundbar. Another thing, the availability of this soundbar depends upon the state you're living in. Don't get worried if there's not one for you; just switch the platform.
To Bring It All Together:
Ultimately, we're at that point where we've Reviewed this Soundbar and know enough that the LG SPD75A 3.1.2 Ch. 400W Output High-Resolution Audio Sound Bar is one of the best editions LG Soundbar has. 
It has built with Dolby Atmos, DTS:X, Dolby Vision Features, and So many other features. You'll have a great sound experience with this device, and it has a bunch of connectivity options. 
So that you can pair it up with TV, Smartphones, and so many other devices through HDMI, Optical, or Bluetooth Connection.
Check out the detailed review we've done in this article which has shared every minor thing you need to know before buying. Plus, Feel Totally comfortable clicking the links we've inserted here.