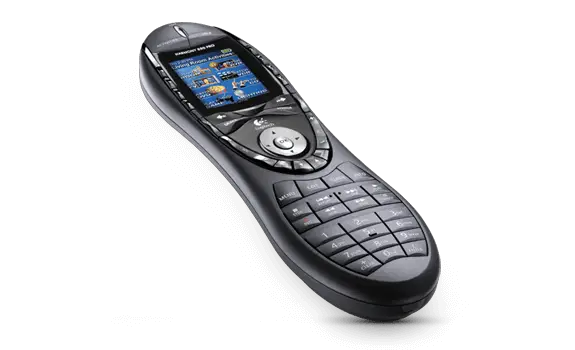 Harmony Remotes are basically Universal remotes that are capable of working with approximately  270,000 devices from 6,000+ brands.  They're made that way to proceed with IR signals and Radio transmissions, and that's why they can control a number of devices. 
Let me introduce you guys to whether Harmony 880 is compatible with Polk  Soundbar or not.
Can Harmony 880 Control Polk Sound bar? Yes! The Harmony 880 is able to control the Polk Sound bar because it is a Universal remote and can deal with a number of radiations. This is why Polk Sound bars is not a big challenge for harmony.
But now, the point arises here, How to connect the Polk Sound bar with the Harmony 880? And From where to buy it? Allow me to get their solutions.
How To Connect The Polk Soundbar With Harmony 880? – Basic Steps For Beginners!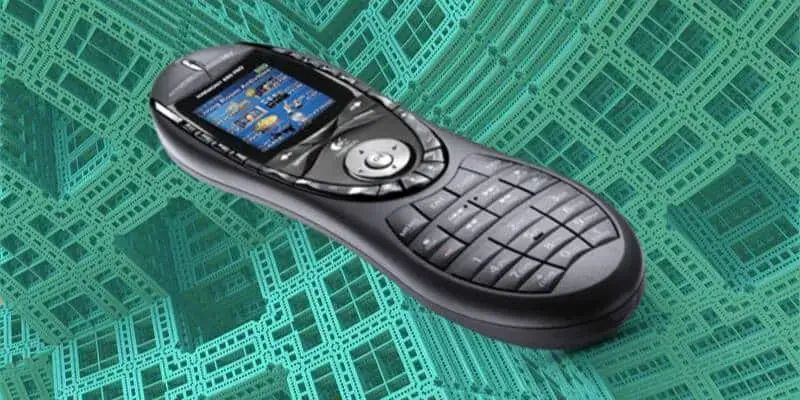 Connecting your Polk Soundbar with the Universal Remote– Logitech Harmony 880 can be a bit challenging for you guys, but by following the steps we've mentioned, it'll be easy for you guys to connect the Polk Soundbar and this Universal Remote. So, without further ado, let's get straight into it!
First of all, you have to connect the remote to your laptop via USB or Datacable so that the database of Harmony will appear here.
After that, There'll be a panel in front of you, from which you've to Select the Category and Characteristics that best describe the device's capabilities.
The next step is very amazing; here, you've to make preparations for installing the IR signals to the Universal Harmony Remote. So for this purpose, select Yes and proceed further.
Now, here begins the fun part, Point the tip of your device's original remote control at the IR input sensor on your Harmony remote. Make sure that the remote is approximately  3 inches apart from each other.
Press and hold the button for almost 2–3 seconds and try not to misplace your remotes.
In the next panel, you'll have a bunch of options that are looking for your command to turn On and Off the device. So, choose it rightly and make sure to remember it.
Again, you've to select the specific buttons that you want to use for switching the devices on which you're watching.
Then, you've to arrange the Device Inputs. Select the most intriguing and remembering options and just drag them to the empty column.
You're almost there! Just like that, select some other options according to your own mindset. And complete the whole workflow.
Furthermore, there's a good thing about this remote, If the device you used to watch doesn't support IR signals, then it'll simply let you know that there's an error in the signal system. 
And by following the same technique, you can teach this Harmony about your Polk Soundbar Signals.
Here you go! By following these steps, you can easily connect your Harmony 880 to the Polk soundbar. But make sure you guys have tested the specific model of your soundbar on the official website of Logitech, whether these devices are compatible with each other or not.
Anyways, You can click the link we've inserted here to the Youtube video. In which the whole procedure is recorded for your visual understanding. 
So, what are you waiting for? 
Go and Start connecting your Polk Soundbar with Harmony 880 Now. And start proceeding without having the original remote of the Polk Soundbar.
Things To Look At Before Connecting Harmony And Polk Soundbar – Must Check Them Out!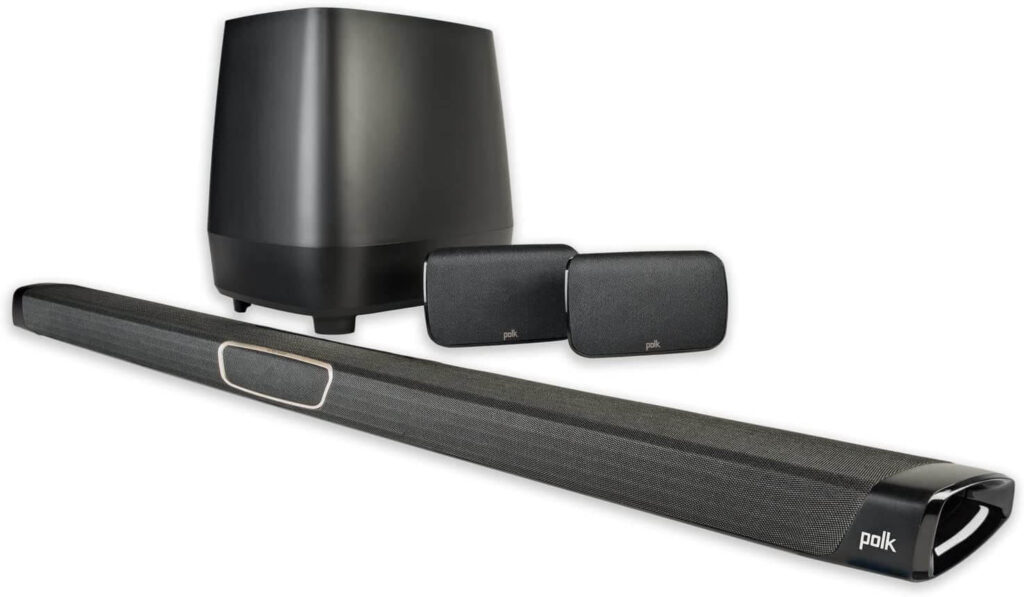 As it is a universal remote, it can deal with a number of radiations. But sometimes, it doesn't support some special kinds of waves. This thing varies from model to model of the Harmony remotes and the device you're going to connect. So, read the things listed below.
Check out whether these devices are compatible with one another or not. You can do this by clicking the link we've inserted here to the Official Website Of Logitech.
Take a deep analysis of your Soundbar by using Manuals before linking it to your Universal remote. So that you can buy the one that sends that specific signal to your device– more likely a soundbar.
Do proper research on a factor that the specific remote you're considering is able to connect via bluetooth or work with an optical connection.
And a last thing, try to make a purchase of the right brand, especially when you're booking Online. Go through the Reviews and Ratings, and then make a choice.
So, that are a few stuff you need to look at before making any decision about getting Harmony Universal Remotes for your Polk Soundbars. 
For the ease of our audience, we've listed some amazing sources right below here. 
From which you can get that specific Harmony remote at the most reasonable price. 
So, let's take a look below!
From Where Should We Buy Harmony 880? – Best Platforms To Make Purchase!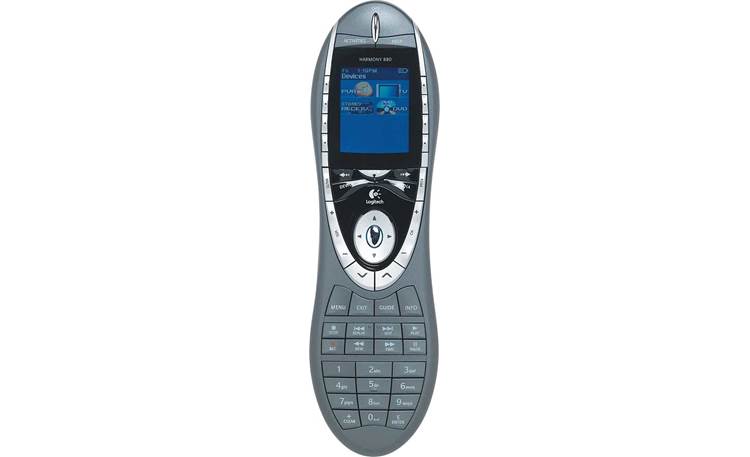 There are so many online platforms that are serving you with harmony logitech remotes. But we know the world is so fast in making copies or doing any kind of corruption. So, to avoid any kind of scam, and to get the right product, try the source we've listed here below!
FAQs:
Why Do We Need A Universal Remote For Polk Soundbar?
Basically, a universal remote is used to replace the original remote of the devices. Like if you've lost the original remote of the Polk soundbar, then a universal remote will proceed on your command in a soundbar. So, people that have lost or find out any fault in their remote can use Universal Remotes.
Can We Use The Polk Soundbar Application To Control It?
Yes! You Can Use the Polk Soundbar Remote App to control your soundbar. Even though this process is really appreciable by so many users because they find it very easy and similar to the original remote of the Polk Soundbar. 
You can also download this application by clicking the link we've pasted here to the Polk Soundbar Remote App. 
But you have to set this first by adding the device here.
Conclusion:
So, most of the audience was confused and curious at the same time about the Universal Remotes. 
So, Yes, Logitech Harmony remotes are capable of getting connected to the Polk Soundbar. However, Harmony 880 has some specifications, but fortunately, it can also control the Polk Soundbar. 
On the very other hand, it depends upon the model of the soundbar also. 
That's why we've compiled the data to clear your concept about versions of teh soundbar as well as universal remotes. Must read them out. And grab the most compatible one. The remote will give the command in the type of signals your polk soundbar supports. 
Also, we've recommended to you guys the best and most authentic source from which you can easily make purchases on a really affordable budget. After that, try out the steps we've listed to connect your universal remote with the Polk sound bar.