It will freak you out when you Shut down the soundbar, and after some time, it turns ON and plays random odd music at midnight. Many soundbar users have thrashed out this problem over forum-based communities like Reddit.
The Vizio soundbar will play randomly when the AUX-VA ( Voice Assistance) mode is enabled or the soundbar is paired with another anonymous device via bluetooth. Which can be sorted out by a "Factory Rest."
Let's dig deep into this error for further clarification and solutions to this cracking error!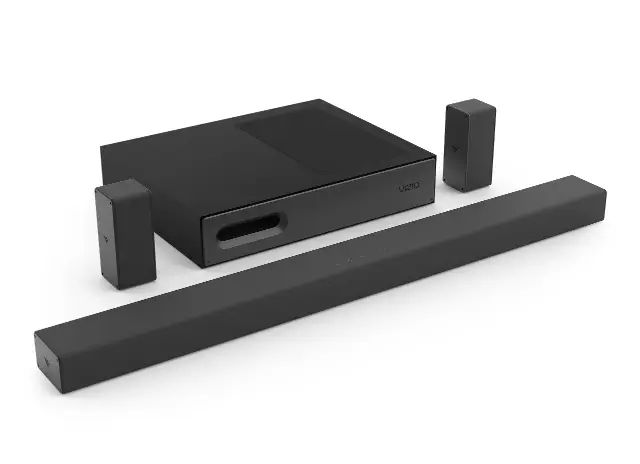 Best 4 Suggestions to stop random music playing over the soundbar– 2nd one is 1 sec task:
There are so many situations in which this malfunction will disrupt your viewing. Here we've tried our best to make you aware of these random voices which just bump in between your favorite show or even when you've turned the soundbar OFF.
1. Disable the auto VA so there'll be no interruption by Siri/Alexa (Assistants).
The auto Voice Assitant (VA) mode is the greatest reason which annoys you after 10–15 minutes of transmission of your watching program. It'll sound "Connected" in the centre of viewing with full volume even though it is already paired. This happens because of the enabled AUX-VA or bluetooth option caused by the intermittent signals.
Turn it off from the remote by simply hitting disable autoAV from both Vizio TV/Soundbar.
For simple understanding,
Go to the SETUP
Press Auto VA
Use the Next/Previous buttons
2. Turn OFF the bluetooth connection.
There are some points that have to be perfected by Vizio, including this one.
Because Vizio soundbars have no way of turning off Bluetooth, putting in a code, or even making it invisible! Which allows anyone to play whatever they want.
Let me explain,
Whenever you turn On the bluetooth option of your soundbar, it starts searching, and even after getting connected to the device like a TV, it'll still show the pairing options. And that's why anyone at any time can connect their devices to your soundbar without restrictions, even when it's turned Off.
You'll hear a loud sound of "Connected" even into the playing shows. They might be your neighbours, and literally, it will immediately turn on and resume playing whatever they are listening to.
This problem is discussed by a huge audience on Reddit. Take a look here at the link we've inserted.
That's why try to connect your device through the ARC-HDMI or other USB ports and keep the "Bluetooth" option of the Vizio soundbar OFF.
3. A Factory Reset will remove the previous paired settings.
As we've discussed already that anyone can pair the soundbar with their device if they've paired it heretofore.
So a Factory Reset will resolve this matter somehow, As there'll be no more previously connected devices shuffling here.
It can be applied by holding the "Bluetooth" and "Volume Down" buttons on the Vizio soundbar for at least 5 seconds.
4. Plug Out the soundbar when you're going to Shutting it down.
Plugging the cord out of the socket will leave not a single chance for the soundbar to get connect with any device. Because you've broken off the main connection.
This suggestion is also considered because some people who've turned their soundbar off from the remote, but later on, the soundbar gets connected with someone else's device and brings them into shock when it starts to play.
Check out this Discussion by the audience about this issue. So, Always take the switch out while turning it off.
Conclusion:
At the end! Random sounds from the Vizio soundbar need a factory reset, disabled auto VA and bluetooth connection, and properly toggled off.
We've described the reasons and the whole backend scenario, So go and try the most suitable method to tackle this jolting problem.