Got a new LG soundbar and feel disappointed with the low volume? No worries! We've got you covered. In this post, we'll explain why it's not as loud as you want and will share easy fixes to crank up the volume on your LG TV and soundbar. So, Let's get your audio experience rocking!
Firstly, it's possible that both the soundbar and TV volume levels are set too low, Secondly, specific LG soundbar models come equipped with an auto volume mode, which may be regulating the audio output. 
Lastly, don't be alarmed if your LG soundbar produces a loud noise when powered on.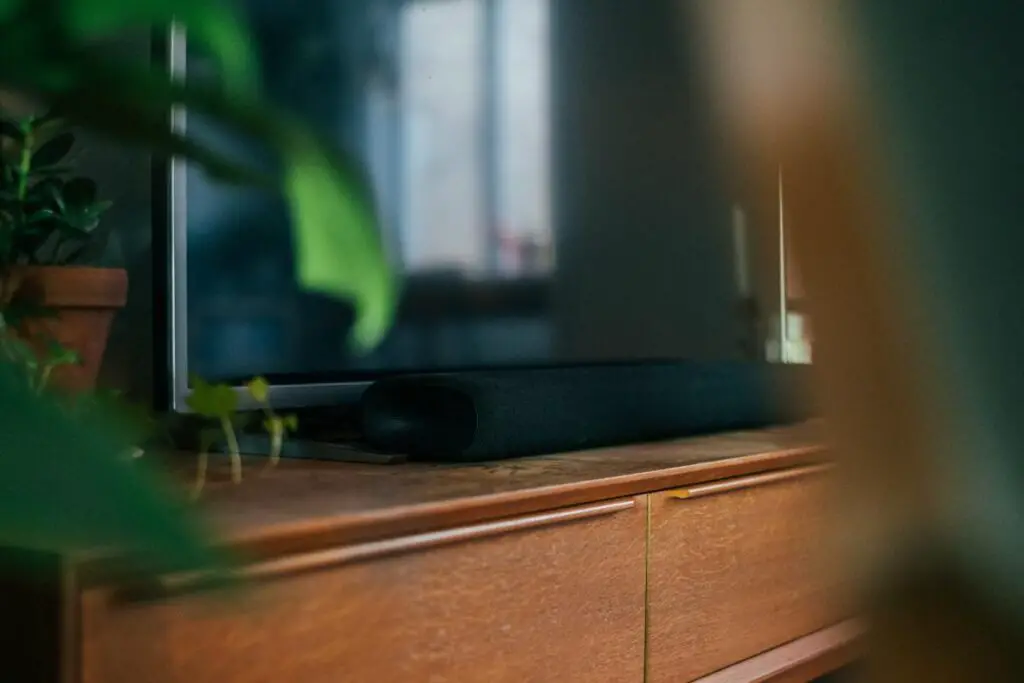 Let's dive right in and get your soundbar sounding louder and clearer than ever before!
Step-By-Step Guidance On The Causes Of Why The Lg Soundbar Is Not Louder – Let's Explore!
Volume Levels Of Soundbar And Tv: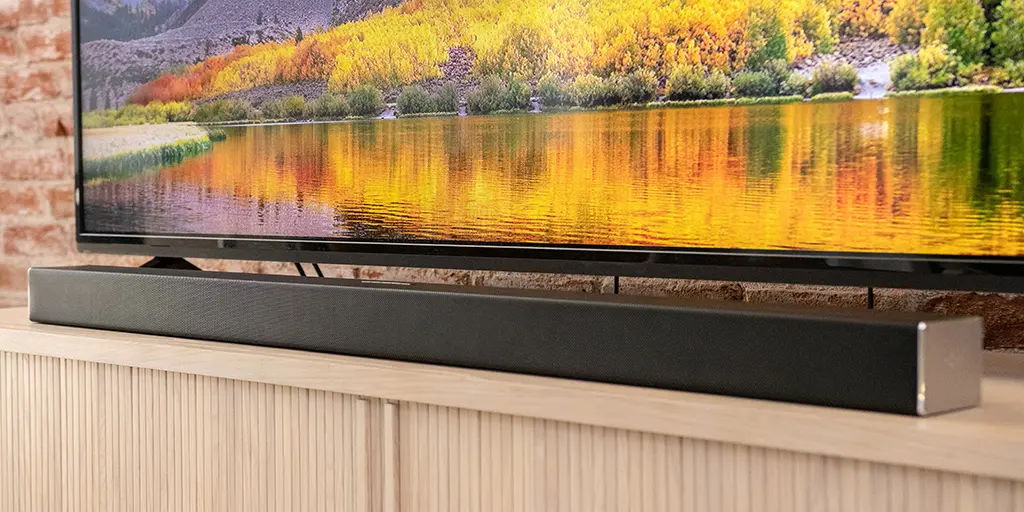 First of all, one common reason for a quiet soundbar is the difference in volume levels between the soundbar and the TV. If the TV's audio output is set too low, it can affect the overall performance of the soundbar, making it seem quieter than expected. 
Solution:
To address this, you can try increasing the TV volume using your TV remote control and see if it results in a louder soundbar. 
This straightforward adjustment might just be the solution to your audio woes, giving you a more enjoyable and immersive listening experience with your LG soundbar.
Check Out The Auto Volume Mode: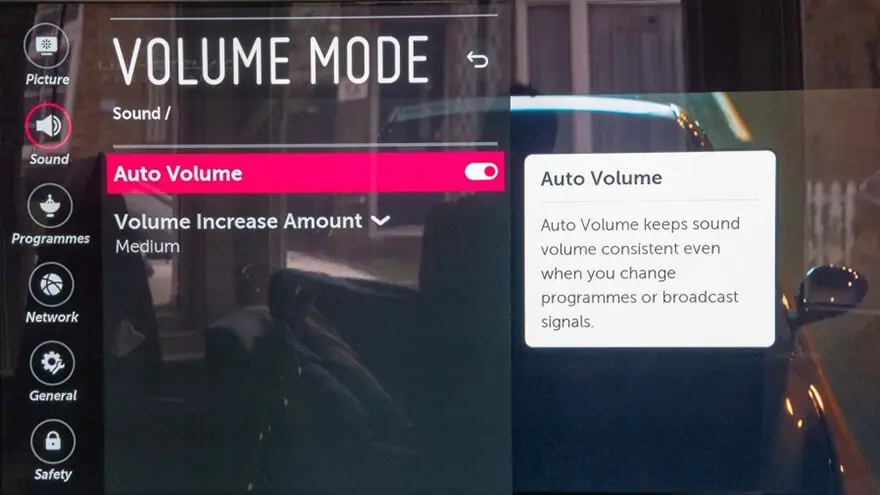 In the second place, some LG soundbar models include an auto volume mode, which automatically adjusts the audio settings. Although this feature can be helpful, it might restrict the soundbar's volume output, making it quieter than desired. 
Solution:
To see if the auto volume mode is affecting your soundbar's performance, check the settings on your soundbar. Consider turning it off to regain manual control over the soundbar's volume if it's enabled. 
By doing so, you can potentially boost the volume to your preferred level and enjoy a more powerful audio experience.
Problem With Power Button Loud Noise: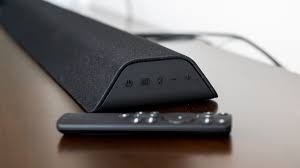 In addition, But not least importantly, The cause of the loud noise when turning on some LG soundbar models is a normal part of the power-up process and doesn't affect the soundbar's performance.
Solution:
The loud noise during power-up on your LG soundbar is normal. Simply wait for the start-up process to complete, and you can adjust the volume afterward without any interference.
Once the soundbar is fully powered on, you'll have the freedom to adjust the volume to your liking. 
Look Over Your LG Remote Batteries: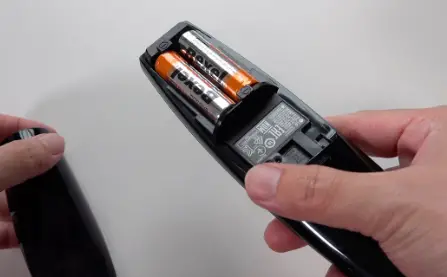 Similarly, One of the possible reasons for your LG soundbar's issues is the condition of your remote batteries. When the batteries start to fail or run low on power, some functions of the remote might stop working correctly, leading to a seemingly quiet soundbar. 
Solution:
To resolve this, start by checking the batteries in your LG remote. Swap them with new ones if necessary.
This simple step might solve the problem if the previous batteries were the culprit. 
Examine The Blu-Ray Player:
Lastly, sometimes the issue of a quiet LG soundbar can be related to the Blu-Ray player connected to the TV. The Blu-Ray player might be using the center channel to produce dialogue, but your LG TV might only have left and right channels. 
Solution:
To fix the issue, check your Blu-Ray player's audio settings. Change the audio track to match your LG TV's available channels, ensuring a balanced audio output and restoring the desired volume on your soundbar.
Look at that! These are some causes and their solutions for your quiet soundbar. Make sure to check and implement them to enhance your audio experience. Below, I'll be discussing more features about it, so stick with us till the end for a complete understanding.
What Can I Do If The Low Volume Issue On The LG Soundbar Persists? – A Brief Check!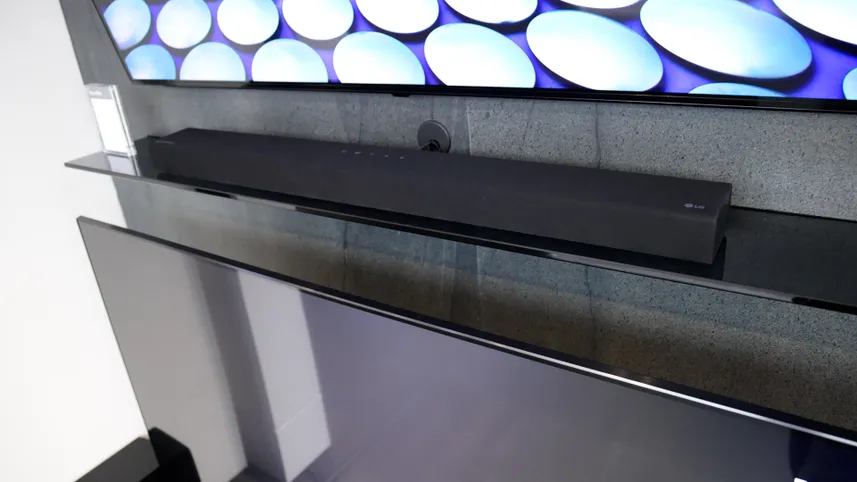 If you're still experiencing low volume on your LG soundbar despite trying the suggested solutions, there might be other factors causing the issue. Try these additional steps to troubleshoot:
Check Soundbar Placement: Ensure that your soundbar is placed in an optimal position. Sometimes, obstructions or improper placement can affect the soundbar's performance.
Audio Source Quality: Verify that the audio source you are playing (e.g., streaming service, DVD, Blu-Ray) has good audio quality. Low-quality sources may result in reduced volume.
Soundbar Software Update: Check if there are any available software updates for your LG soundbar. Updating the firmware can address bugs and improve performance.
Soundbar Hardware Issues: If the problem persists, it might be worth contacting LG customer support or seeking professional assistance to diagnose and fix any potential hardware-related issues.
Following these additional steps, you can further troubleshoot and resolve the low-volume problem on your LG soundbar.
For more information and community guidance on why your LG soundbar is so quiet. Explore the in-depth discussions and expert advice on a Forum-based site.
Frequently Asked Questions:
Can I Use A Universal Remote For My Lg Soundbar And Tv?
Yes, using a universal remote for both your soundbar and TV is a convenient way to control both devices simultaneously. It can help prevent volume-related issues between the two.
Why Is My Lg Soundbar Making A Loud Noise When I Turn It On?
This loud noise is a normal part of the power-up process for some LG soundbar models. It's nothing to worry about and doesn't affect the soundbar's performance.
Can I Connect Additional Speakers To My Lg Soundbar?
Some LG soundbar models support wireless or wired connections with additional speakers. Check your soundbar's specifications and see if it offers this feature.
Heading Towards The End:
So, In The End,  the causes and solutions for your quiet LG soundbar are key to enjoying an immersive audio adventure. 
Adjusting volume levels, checking the auto volume mode, and considering power-up noise can improve performance. Proper remote batteries and Blu-Ray player settings matter too. 
Troubleshoot further with soundbar placement and audio source quality checks. Must Visit the forum-based community for more guidance and elevate your audio journey! Stay tuned for more exciting features and upgrades.