Based on your needs, You can decide whether you can pair up a soundbar with the LG C1 TV or not. Because the overall functioning and audio features of this TV are really amazing.
But as per my experience, If you wondering Does LG C1 Needs A Soundbar? No! You don't need a sound bar for your Oled Lg C1 Because they have built-in audio system that you can enjoy even without a soundbar!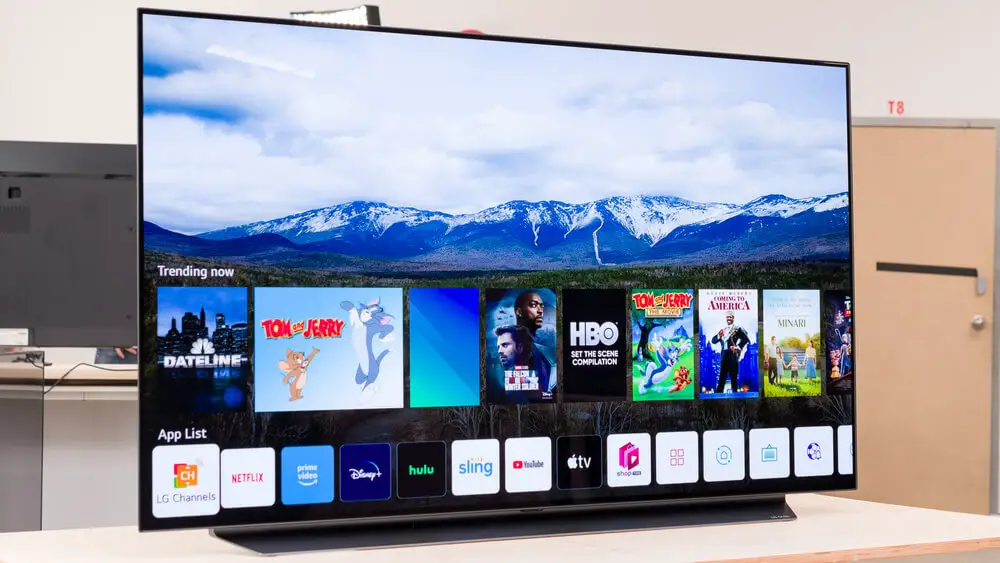 Let me elaborate on this factor a bit more for the ease of you guys!
Why There's No Need For A Soundbar With The LG C1 TV? – Hence Soundbar Is Not Necessary For C1 TV!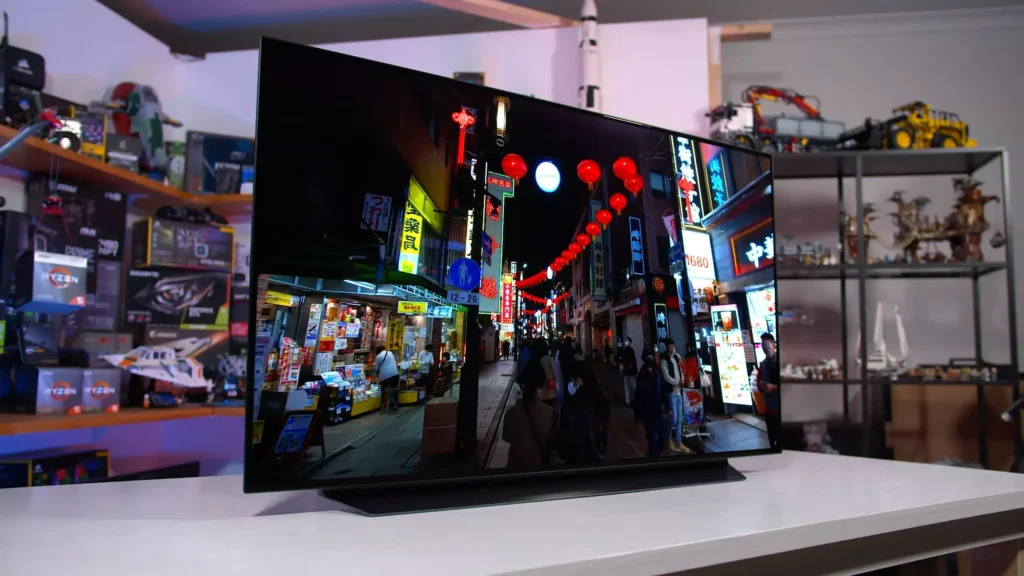 So, as we have mentioned above, LG C1 TV doesn't need a Soundbar because of its own amazing sound quality.
Because, You'll have a cutting-edge television that offers a next-level audio experience without the need for an external soundbar.
Now, Let me put forward some of the remarkable audio features of the LG C1.
Wide Audio Frequency Range: One of the great functions of lg c1 can be its amazing frequency range. With an extended audio frequency range, the LG C1 TV precisely captures both low and high frequencies. This results in a balanced and rich sound output.
High-Resolution Audio: Another built-in feature of the LG c1 TV is that it supports high-resolution audio playback, allowing you to enjoy your favorite music and movies with stunning clarity and detail. It ensures that every note and sound is reproduced accurately, providing an enhanced audio experience.
Dolby Atmos Support: Ultimately, The LG C1 is equipped with Dolby Atmos technology, which creates a three-dimensional sound experience. It delivers sound from all directions, including overhead, immersing you in the audio. The built-in speakers of the LG C1 are optimized to provide an impressive Dolby Atmos experience without additional speakers or a soundbar.
So, these are some of the specifications this TV have for their users. And I'll call it extra spending on your audio system if you are still thinking about buying a sound bar with the C1 TV.
But let me clear some queries you guys ask while considering a soundbar with this TV.
Can We Connect A Soundbar With The LG O-LED C1 TV? If Yes, Then How?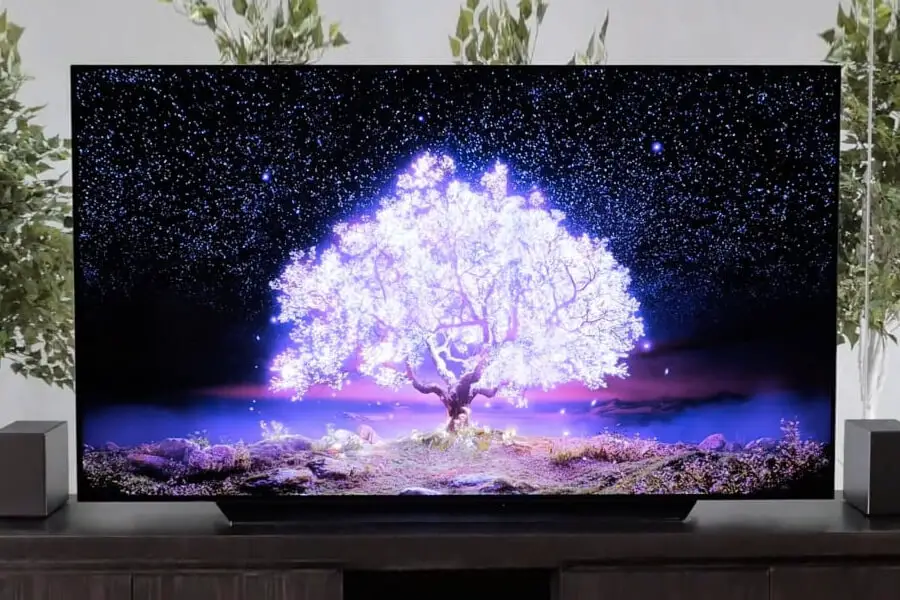 So, for your information, LG C1 TV offers exceptional audio performance on its own; it is possible to connect a soundbar for a more customized audio setup. Here's how you can connect a soundbar to the LG OLED C1 TV.
Connecting LG Soundbars With LG C1 TV:
First of all, Ensure that both the soundbar and the TV are turned off.
Now, Connect the soundbar to the TV using an HDMI cable. Most LG soundbars come with an HDMI ARC (Audio Return Channel) port, so check for it. And Simply connect one end of the HDMI cable to the HDMI ARC port on the soundbar and the other end to the HDMI ARC port on the LG C1 TV.
Power On the TV and the Soundbar now. The TV should automatically detect the soundbar and route the audio output accordingly.
In this whole scenario, keep in mind to use compatible wires to build a successful connection.
Connecting Any Branded Soundbar with LG C1 TV
If you prefer to connect a soundbar from a different brand, the process is generally similar. However, the specific steps may vary depending on the soundbar model and its connectivity options.
Identify the audio output options on your LG C1 TV. It typically includes HDMI ARC, optical audio, or Bluetooth.
Now, Check the available input options on your soundbar. Common input options include HDMI, Optical, or Bluetooth.
The next step is to, Use the appropriate cables to connect the audio output port of your LG C1 TV to the corresponding input port on the soundbar.
Lastly, Configure the TV audio settings to route the audio output to the connected soundbar.
And Here You Go!, That is how you can connect soundbars to your O-led tv and canhave an astoushingly great sound. Now, let me suggest you some most compatible combos that are best for your C1. So, without further ado, Let's get into it!
Listing Some Incredible LG Soundbars Best for LG C1 TV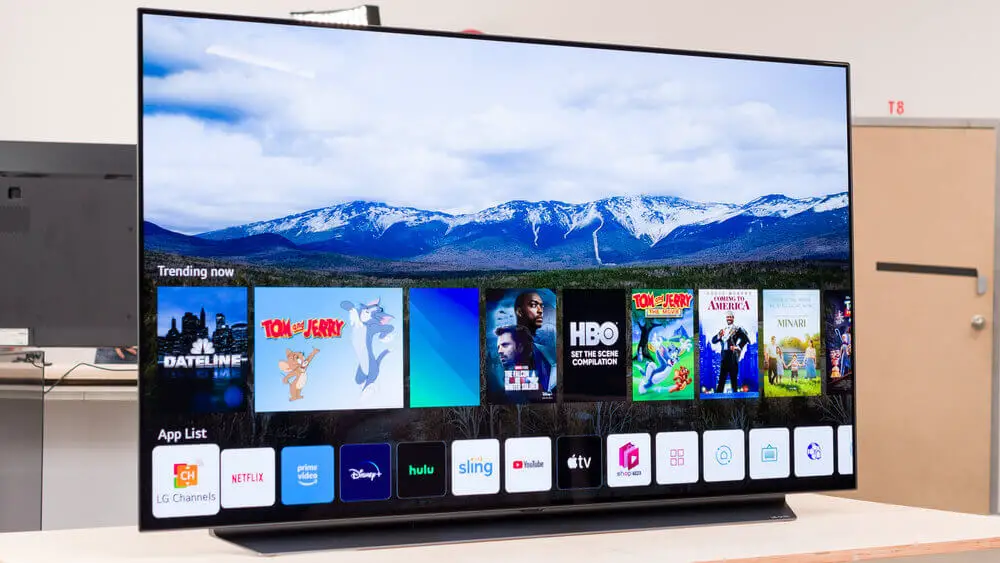 So, these are some of the brands to which you can pay attention in order make a combination with your LG OLED C1 TV. Make sure to read these things more clearly and attentively for sucessufll connection.
Frequently Asked Question:
From Where We Can Buy These Soundbars Mentioned Above?
If you have decided to make a purchase of the soundbar with your LG Oled TV, then don't get worried. Simply go for it on different Online stores.
But the most authentic sources include Amazon, eBay, And the Official Online Store of that specific Brand.
Which Type Of Connections Does The LG C1 TV Supports?
There are so many connections that you can make through this TV because they have options of HDMI ARC, Optical Audio, or Bluetooth.
So, if you've got any device like a soundbar that is compatible with any of these options, then you can connect them and can proceed with them further.
Do I Need To Buy A Separate Subwoofer With The LG C1 TV?
No, You Don't! LG C1 TV already has built-in speakers that deliver robust bass and next-level clarity.
However, if you desire a more pronounced response, you can opt for a soundbar that includes a separate wireless subwoofer.
Summing Up The Discussion:
At the end of this analysis, We finally came to the point that, You don't actually need a soundbar for the Oled Tv like LG C1 TV because of their modernized and already built-in audio specs, including high-resolution audio, wide audio frequency range, and Dolby Atmos support.
However, adding any external audio source like Soundbar and subwoofer will take the sound system to its peak, and you can enjoy a great home theater system. So, it's all up to you.