Being an audio sound lover demands a high-quality channel setup at home that will have a soundbar and a bunch of rear speakers.
Likewise, we are going to review one of the great products of LG here in this article, named the LG SP8YA rear speaker.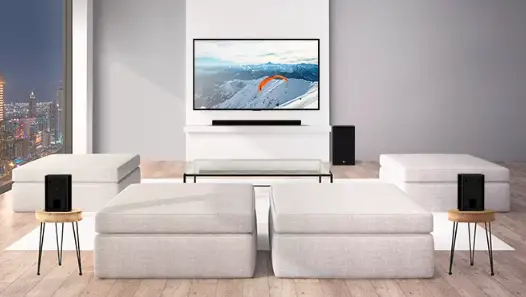 So, if you guys are interested in knowing whether it's a good choice or not, Stick with us!
Basically, LG Soundbar SP8YA is completed with rear speakers 3.1.2, meaning there'll be two up-facing speakers, left-up and right-up speakers, in the whole channel. This is why this soundbar is much better than the LG Eclair QP5 and LG S75Q.
Want to know further details about this incredible sound bar? Stick with us till the end of the discussion, then and see that this soundbar is the one you're looking for.
Taking A Deep Analysis To The LG SP8YA Specs – Let's Start Overviewing This Soundbar!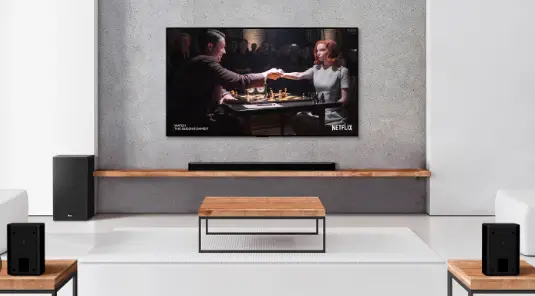 Multiple Audio Modes Of LG SP8YA:
One of the great things about this LG soundbar is that it has so many audio modes, due to which you can enjoy these features from one device only.
These Audio Modes consist of LPCM, Dolby Atmos, Dolby TrueHD, Dolby Digital Plus, Dolby Digital, DTS:X, DTS – HD Master Audio, DTS-HD High Resolution, DTS Digital Surround, and Audio Mode –AAC / AAC+.
Isn't amazing? Now you can have all these audio sound modes only in one device, which you can shuffle whenever you want.
Ultra Pro Audio Resolution:
The next thing which is actually valuable about the LG SP8YA is its High-Resolution that makes the sound much clearer and loud enough to give you the vibe of a theater system at home.
Now let me tell you the range of this resolution, which makes the loud booming and efficient sound from the soundbar. So, The range is about 24bit / 96kHz, which is specified for next-level soundbars only, and fortunately, LG SP8YA is one of them.
So Many Sound Mode LG SP8YA Support: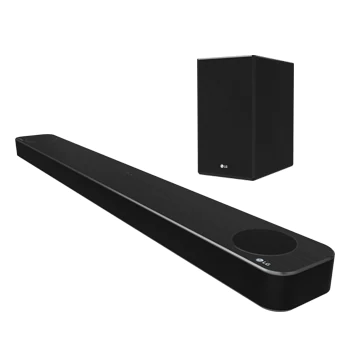 Sound mode is also a factor that plays a great role in the excellent working of the soundbar, and that's why this model of the LG Soundbar has been featured with multiple sound modes, including the following mentioned below.
| | |
| --- | --- |
| Sound Effect – AI Sound Pro | Sound Effect – Dolby ATMOS |
| Sound Effect – Music | Sound Effect – Standard |
| Sound Effect – Clear Voice | Sound Effect – Cinema |
| Sound Effect – Game | Sound Effect – Sports |
| Sound Effect – Bass Blast/Bass Blast + | Sound Effect – DTS:X |
So, these were the sound modes that the LG SP8YA has come with and
Types Of Connection And Convenience LG SP8YA Can Do With Other Devices:
Now comes the most important part, the number of connections this soundbar make.
The more options a device has, the more superior it becomes, and that is why LG SP8YA is one of the astonishing pieces of LG products.
You can have the following Connections through this Soundbar;
| | |
| --- | --- |
| Optical | Yes (1) |
| HDMI 2.1 (HDCP 2.3) – In / Out | Yes (1)/Yes (1) |
| HDR10 / HDR10+ | Yes / X |
| Dolby Vision | Yes |
| USB | Yes |
| Bluetooth Version | 5.0 |
| Bluetooth Codec – SBC/AAC | Yes / Yes |
| Wi-Fi (2.4G / 5G) | Yes |
| Wireless Rear ready | Yes (1:1) |
Now, Let's take a look over the Convenience LG SP8YA can make with other devices;
| | |
| --- | --- |
| Remote App – iOS / Android OS – iOS / Android OS | Yes / Yes |
| Smart Phone File Playback | Yes |
| Control with your TV Remote – (Vol+/-, Mute) | Yes / Yes |
| Sound Sync – Bluetooth(LG TV) / Optical | Yes (Optical) |
| HDMI SIMPLINK | Yes |
| HDMI Audio Return Channel (ARC) | Yes |
| HDMI Audio Return Channel (e-ARC) | Yes |
Sleek And Lavish Body Will Make It Portable: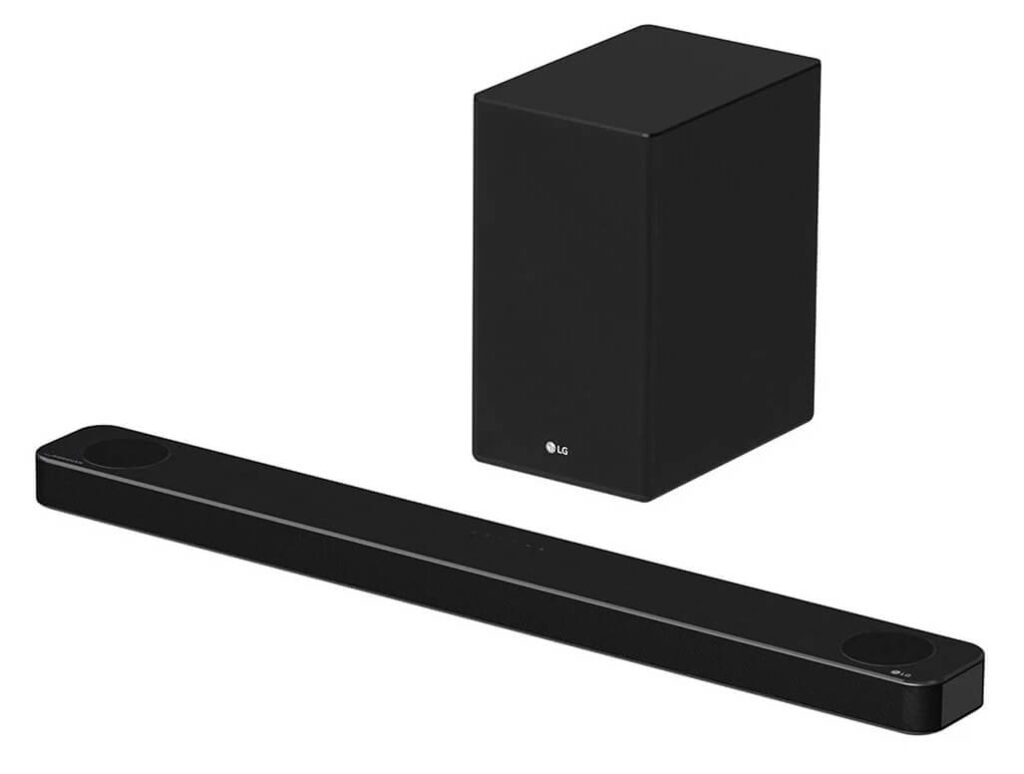 Looking for another plus point about this amazing soundbar? Read On, then! Because the features and functions built-in LG SP8YA aren't coming to an end yet.
Discussing the Dimensions first,
Main (w/ Foot) – Size (W x H x D, mm) is almost 1060 x 57 x 119, respectively.
The matching TV size of the 2020 New Model is 49 inch ↑
Subwoofer – Size (W x H x D, mm) is approximately 221.0 x 390.0 x 312.8.
Now, let's take an analysis over the Weight of the LG SP8YA,
The main body of the bar is about 4.4 kg.
The subwoofer weighs almost 7.8 kg.
Gross Weight has become 16.85 kg.
Some Additional Features Of The LG SP8YA Soundbar: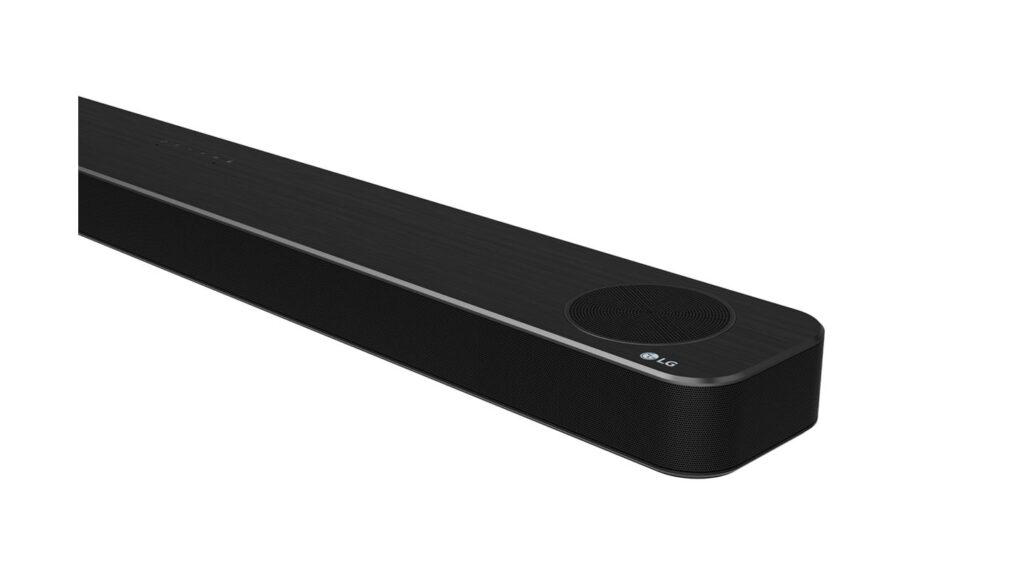 Just summing up the deep observation of the incredible specs of this soundbar, Must check this piece of information also.
You can use this soundbar by connecting it to AI (Artificial Intelligence) sources like Google Assistant, Chromecast, and On Google Multi Zone.
You can also enjoy the Music Application pairing here, meaning connection with the Spotify Supported-Spotify Connect and Apple Supported-AirPlay 2 is so easy now.
Now, huge options for File Formating with this LG Soundbar include FLAC – C4A/USB, WAV – C4A/USB, AAC – C4A/USB, OGG – C4A/USB, and MP3 – C4A/USB.
The total Power Consumption of the Main soundbar is almost 45W, and the Subwoofer's Power consumption is approximately 38W.
Lastly, This model of the LG soundbar is actually very cost-effective, depending on the source you're buying and the place where you have to deliver it.
So, these are some extra specifications that you can find in this Piece of the LG Soundbar. You can have access to these functions in only one device, and that's why LG sp8ya is much better than others.
Comparing LG SP8YA With Other LG Soundbars – Let's See Which Model Is Better!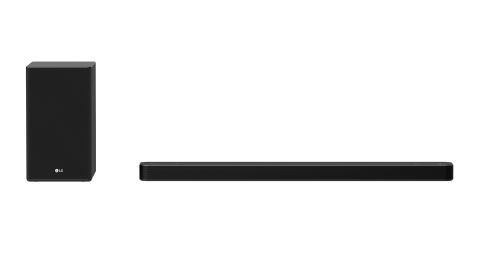 Now, here comes the million-dollar question, Is LG SP8YA a good choice to make? The answer to this query, in my opinion, is, Yes! It is a great choice to make, and you can have so many functions and features on only one device.
But for further clarification, you can check out the further comparisons below.
LG SP8YA v/s  LG Eclair QP5 v/s LG S75Q:
| | | | |
| --- | --- | --- | --- |
| Features | Supported In LG SP8YA | Supported In LG Eclair QP5 | Supported In LG S75Q |
| No. Of Sound / Audio Modes: | 10/10 | 0/16 | 9/16 |
| Audio Resolution: | 24bit / 96kHz | 192kHz | 32 kHz |
| Number Of Connections: | 9 | 6 | 8 |
| Weight Of Soundbar: | 4.4 kg | 3.4 lbs | 8.4lbs |
| | | | |
So, Here you go! You can take an analysis of these features and can have the idea that LG SP8YA is a better choice to make and is better than other channel systems also.
We've compared this model of the soundbar with the LG Eclair QP5 and LG S7Q5.
Although in some specs, these models are superior overall for daily usage; it is highly recommended to buy LG SP8YA. You can check the audio frequency range here also.
From Where To Buy:
Now, If you've made up your mind to make a purchase of the LG Soundbar model SP8YA, then chill out and relax! It is a great selection.
You can check it Here
Summing Up The Discussion:
So, In the end, we've reached the point where we can say Yes! The LG SP8YA is a great choice to make.
It comes in a whole channel of speakers, including the Up facing, left, and right-up speakers, and the resolution of 24bit/96kHz it just works amazingly.
If you want a huge home theater set up, then this soundbar is the one you're looking for.
Furthermore, in so many other specs and functions, we've come to the end that LG SP8YA is much better than LG S75Q and LG Eclair QP5.